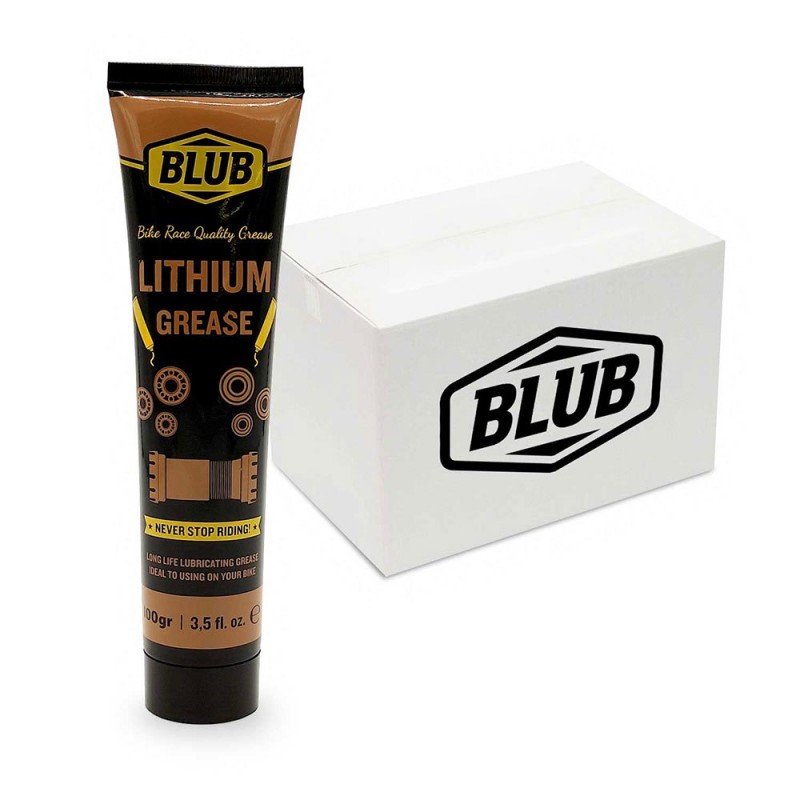 About Blub Lithium Grease 100 Mg
Features
Long-life lubricating grease with high corrosion protection for bearings, threads or any moving component requiring -maintenance, lubrication, and a high degree of protection against moisture and wear.
High lubricating power reduces friction and wear, ideal for greasing open bearings.
Does not attack rubber.
Prevents seizure, rust, and corrosion.
Facilitates disassembly and prolongs the life of each component.
How To Use It
Dismantle and clean, if necessary, the component or part to be
lubricated with BLUB LITHIUM GREASE.
Apply the amount recommended by the manufacturer for each component or part to be lubricated. (Bearings, threads, or any moving component requiring lubrication).
Remove any excess product with paper or microfibre cloth.
Specifications
Capacity : 100mg
Welcome to our Blub Lithium Grease 100mg 12 Units special offer! Think in bikeinn when you want to renew your bike material. bikeinn is an online store that works together with the best national and international brands like Blub so that you can find everything you are looking for to enjoy your life. Check out the available products in Maintenance.
About Blub Brand
BLUB is a brand that offers a set of lubricants and sealants that allow you to pedal and keep your bike in perfect condition.Bicycle lovers. Professionals and enthusiasts of this sector. Enjoying each ride as if it were the last. We hate to rest.
Blub Lithium Grease 100 Mg