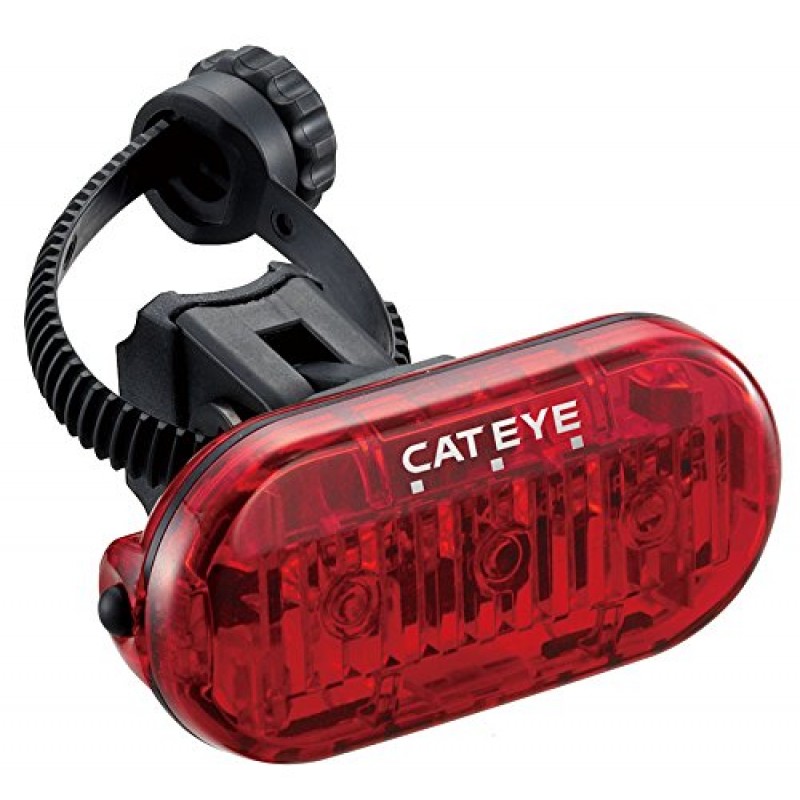 About Cateye Omni 3 Rear TL-LD135-R Bike LED Tail Light
Awesome triple-LED performance at an economical price. The Omni 3 rear light tail provides 360 degrees of visibility and New Omni Directional Technology increases safety while three modes – rapid, flashing and constant, let you decide how flashy you want to be. Two AAA batteries provide up to 200 hours of run time. CatEye exclusive FlexTight bracket and included clothing clip allow you to mount the Omni 3 virtually anywhere you'd like.
Specification
Dimension:36.0 X 75.0 X 21.9mm
Weight:41.6 grams (light unit and battery)
Light source:Red LED X3
Battery:AAA alkaline battery X2
Runtime:Approx 100hrs in constant, 150hrs in flashing, and 200hrs in rapid mode
Mount size:φ12.0~32.0mm (FlexTight SP-11)
Other:Clothing clip included
About Cateye
Design, Manufacturing, Sales and Servicing of Bicycle Accessories Such as Cyclocomputers and Lights; Heart Rate Monitors; Pulse Meters; Altitude Meters; Reflectors for Bicycles, Automobiles, Motorcycles and Roads; E Mark Headlamps for Automobiles; Triangular Stop Signs for Automobiles, Security Equipment Such as Construction Lights, and Traffic Safety Equipment Such as Delineators; and Servicing of Health Equipment.
Cateye Omni 3 Rear TL-LD135-R Bike LED Tail Light