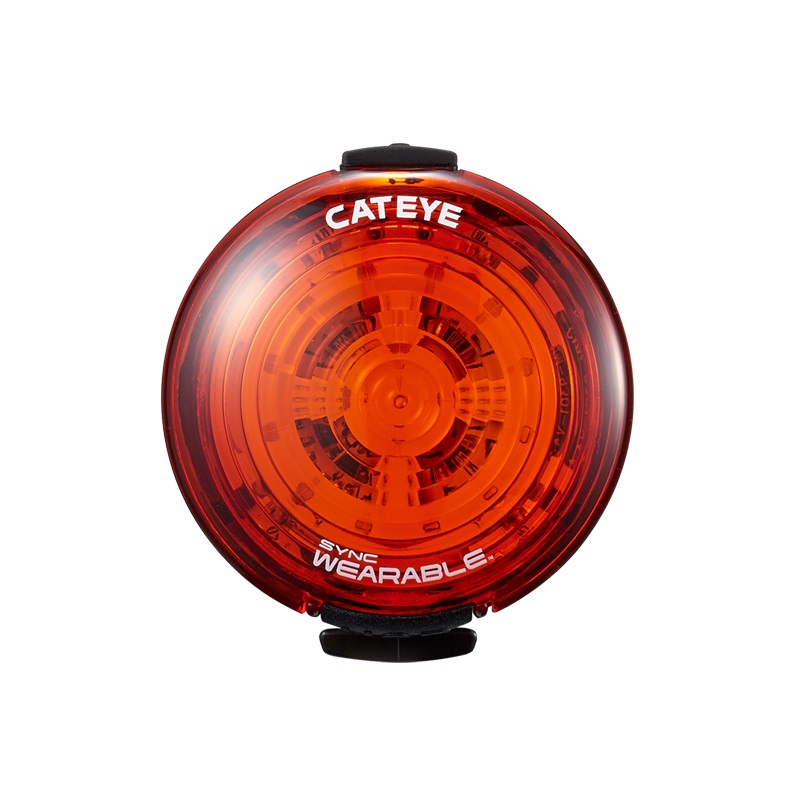 About Cateye SL-NW 100 Safety Lamp Sync Wearable (CHARGABLE)
When used with the other lights from the CatEyeSYNC™ family, SYNC Wearable gives you an extra way to be seen, day or night. Using the mobile app, SYNC Wearable can be synchronized with SYNC Core and SYNC Kinetic for 360-degree visibility.
SYNC WEARABLE
The enhanced visibility of CatEyeSYNC™ in a wearable light.
Features
Rechargeable wearable safety light
Clip-on bracket for easy installation to backpacks, saddle bags or clothing
Rubber strap bike mount included
Excellent daytime visibility in Daytime HyperFlash mode
Group Ride mode eye-friendly to team riders behind
Superior side visibility
OptiCube™ lens technology
Lithium-ion polymer rechargeable battery
USB rechargeable (Micro-USB cable included)
Low battery indicator
6 modes *Charging time: 2.5h
Mode memory function
Battery Auto Save (The mode automatically changes to flashing when the battery power gets low).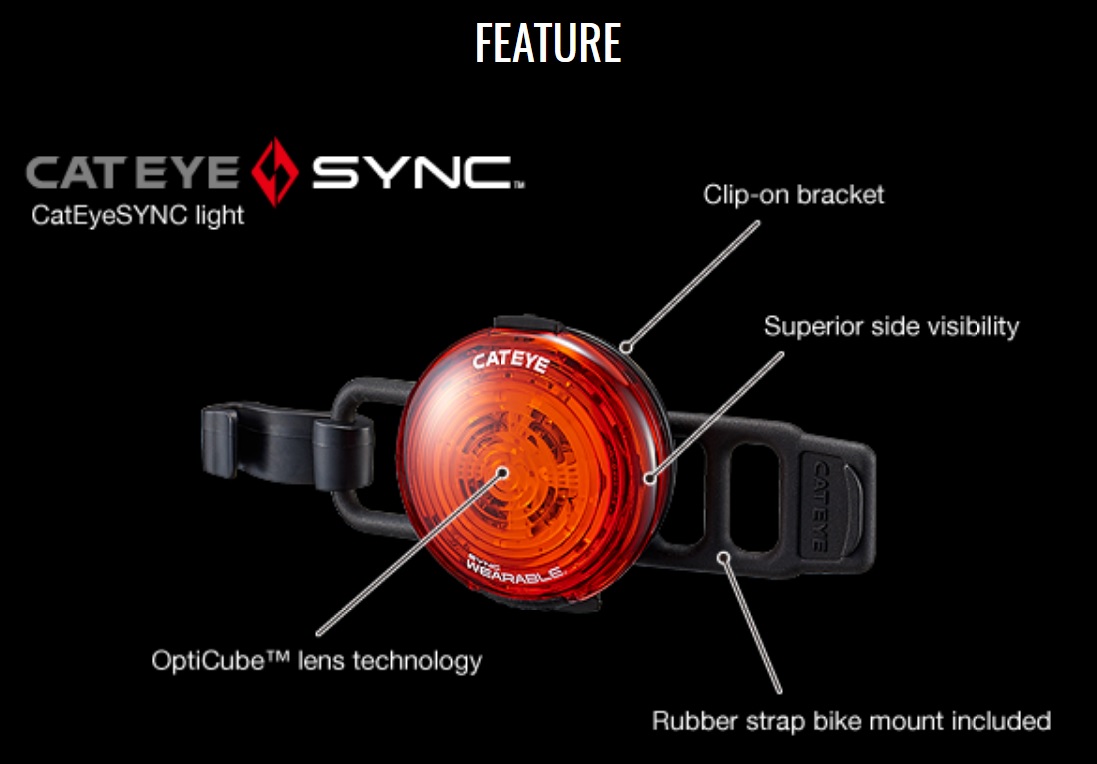 CatEyeSYNC™ Smartphone app
Synchronize all SYNC lights
One touch turns all lights on/off
Synchronize light modes and flashing timing for enhanced visibility (SYNC Wearable, SYNC Kinetic)
Synchronized Kinetic mode for dynamic visibility (when used with SYNC Kinetic)
*Automatically turns on with 50 lumen brightness when bike deceleration is detected.
Control with smartphone app
Pair the lights (up to seven lights)
Turn on/off light mode synchronization
View remaining battery level
Turn on/off the lights
Turn on/off synchronization with other lights
Find me function lets the light flashing by tapping the button on app
About Cateye
Design, Manufacturing, Sales and Servicing of Bicycle Accessories Such as Cyclocomputers and Lights; Heart Rate Monitors; Pulse Meters; Altitude Meters; Reflectors for Bicycles, Automobiles, Motorcycles and Roads; E Mark Headlamps for Automobiles; Triangular Stop Signs for Automobiles, Security Equipment Such as Construction Lights, and Traffic Safety Equipment Such as Delineators; and Servicing of Health Equipment.
Cateye SL-NW 100 Safety Lamp Sync Wearable (CHARGABLE)