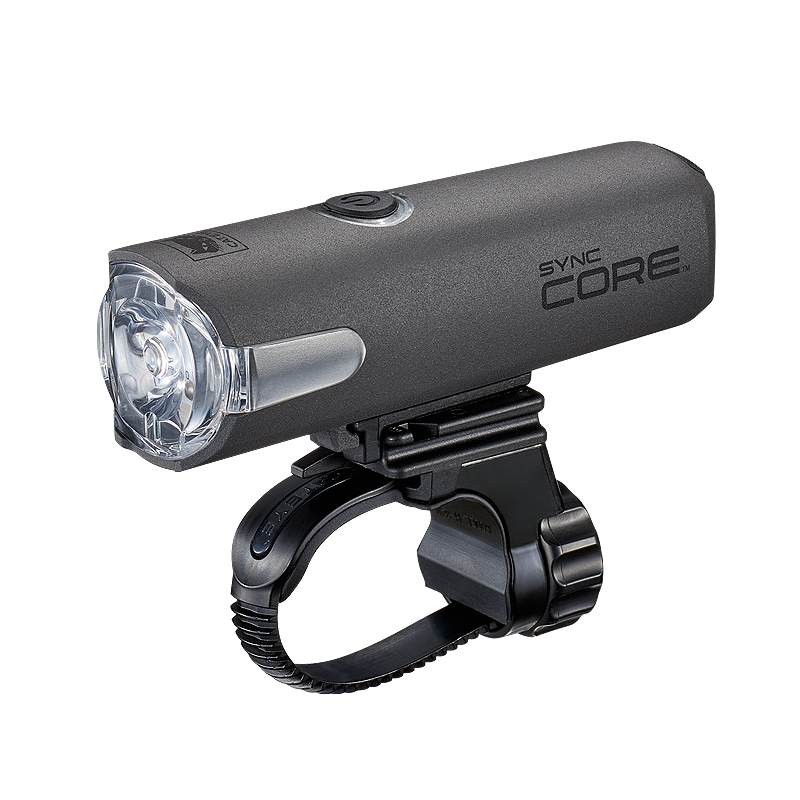 About Cateye Sync Core HL-NW100RC Headlamp (Bluetooth/Chargeable)
Using wireless technology, CatEyeSYNC™ lights provide the ease of synchronizing all lights to operate as one.
Check battery levels, customize modes, set brake mode and synchronize flash pattern preferences using your Smartphone.
Simple and superior 360-degree visibility is one touch away with up to 7 lights synced to operate as one.(the other CatEyeSYNC™ light options that can be added to your SYNC Core system are SYNC Wearable and SYNC Kinetic.)
With 500 lumens and excellent side visibility, the SYNC Core gives you the power to see and be seen. Can be used alone or – better still – combined with other CatEyeSYNC™ enabled lights for unparalleled levels of 360-degree visibility, day or night.
Features
Compact and lightweight high power rechargeable headlight (500lm)
Excellent daytime visibility in Daytime HyperConstant mode
Superior side visibility
Round beam pattern with OptiCube™ lens technology
Built-in fast recharging circuit
Lithium-ion rechargeable battery
USB rechargeable (Micro-USB cable included)
5 light modes * Charging time: 3-6 hrs
Mode memory function
FlexTight bracket
Optional helmet mount, center fork bracket and out-front bracket 2 available
Tech Specifications
Dimension :41.5 x 33.5 x 93.5 mm
Weight :94 grams (light unit and battery)
Light source :High-intensity LED x 1
Run time :High(500 lumens): 2 hrs
Middle(150 lumens):9 hrs
Low(100 lumens):15 hrs
Daytime HyperConstant : 18 hours
Flashing(100 lumens): 130 hrs
Battery : Li-ion rechargeable battery (3.6V-2,200mAh)
Recharge time : Approx 3-6 hrs (3hrs fast recharge using 1A or higher USB charging adaptor, or using USB3.0)
Recharge/discharge number of times :About 300 times(until the rated capacity drops to 70%)
Other :Built-in fast recharging circuit, Lighting mode memory function,
Helmet mount / Center fork bracket / Out-front bracket 2 (optional)
About Cateye Brand
CatEye is the leading manufacturer of cycle computers, lights and reflectors to cyclists in the world. Founded in 1954 in Osaka, Japan, CatEye has always been a leader in innovation and technology.In 1964, CatEye created the first flashing lamp for bicycles. CatEye went on to create the very first bicycle head lamp using white LEDs in 2001. The company is truly a world leader in lens and reflector technology.
CatEye's first cycle computer was released in 1981. Now we offer a full range of computers to meet the demands of cyclists around the globe. Always at the cutting edge of technology, we were among the first companies to integrate altimeter, heart rate, and cadence technology into cycle computers.
From it's head office in Osaka, Japan, CatEye manages two factories in Japan and one in China, and is an ISO approved manufacturer. On the leading edge of technology, CatEye continues to innovate and lead the industry in bicycle electronics, and is committed to safety and comfort in cycling.
Cateye Sync Core HL-NW100RC Headlamp (Bluetooth/Chargeable)