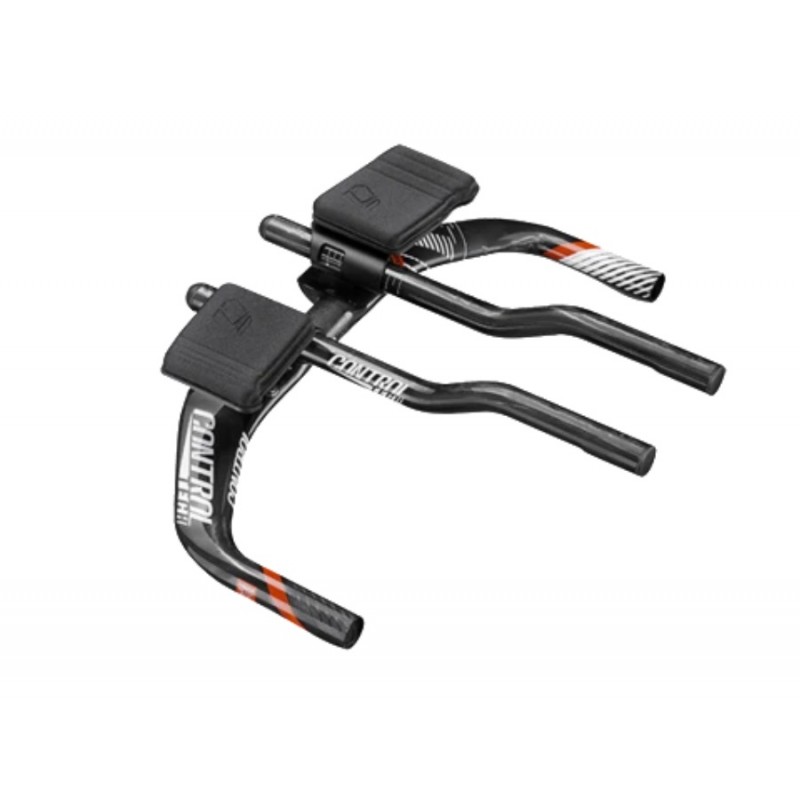 About Controltech 31.8x400mm Time Zone Carbon Aerobar Black/Red Decal
Carbon time zone aerobars for time-trial and triathlon, flexible to change the angle and setting.
The Extension center to center width has 2 options (C-C 90mm and C-C 178mm) by switching the right and left extension clamp.
Optional 20mm, 40mm and 60mm spacer kit for height adjustability, 60mm stack height needs the additional span to secure the setup.
Flip-Flip Base bare design allows 40mm height difference.
Extension angle adjustability: Vertical : ±10°, Horizontal : ±5°
Elbow Pad adjustability: Horizontal Angle : ±5°, 6 different position setup.
Weight: 690g (minimum stack).
Specifications
Material:UD Carbon
Width:400mm
Length:Max: 300mm(C to Top), Min: 240mm
Extension Bar:S Bar, R/L Angle: 10°
Armrests R/L Adjustable:R/30mm, L/30mm
Armrests F/B Adjustable:F/50mm, B/50mm
Armrest's +/- Adjustble Angle:10° (+/-5°)
Option Spacers:20mm/40mm/60mm
Weight:680g
Color:Red/Gray
About Controltech
Located in the Pacific Northwest region of the United States, Controltech USA produced its first bike product – a lightweight bar end – in 1989. It wasn't long before we developed an enviable reputation for expertise with aluminum. We quickly became famous for crafting light, strong and cleverly-designed bicycle components from a range of high-spec alloys.
Controltech 31.8x400mm Time Zone Carbon Aerobar Black/Red Decal