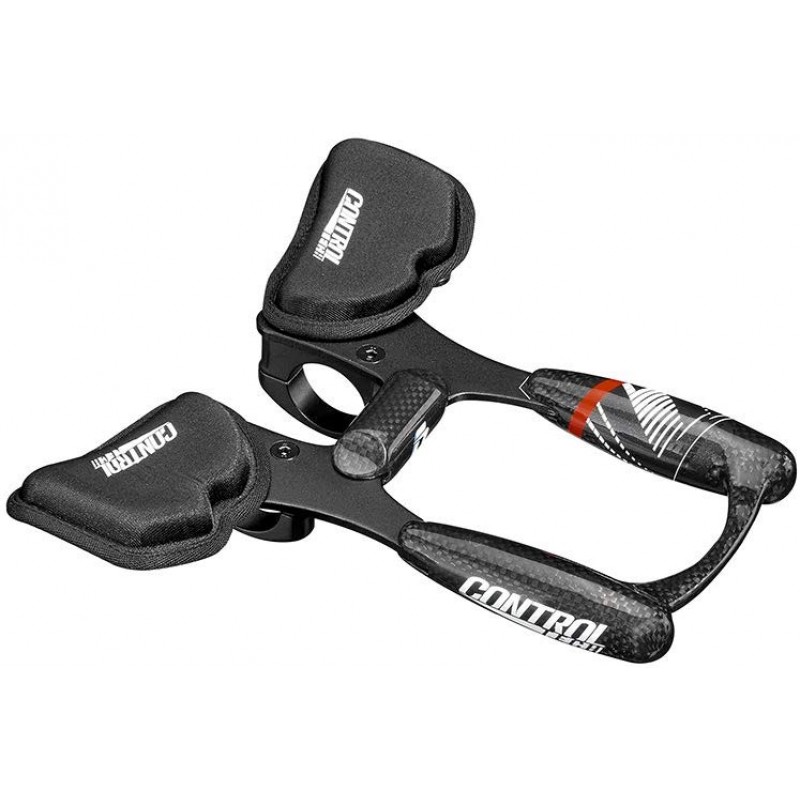 About Controltech 31.8mm Aero Cockpit Alloy Handlebar Sand Black/Grey Decal
Affordable, aerodynamic and comfortable aero bars constructed from aluminum and carbon. ControlTech aero cockpit al, Black, Gray decal.
Specifications
Alloy + carbon clip-on handlebar
Fits 31.8mm bars
Fore-and-aft adjustability 20mm
Weight: 339G
About Controltech
Located in the Pacific Northwest region of the United States, Controltech USA produced its first bike product – a lightweight bar end – in 1989. It wasn't long before we developed an enviable reputation for expertise with aluminum. We quickly became famous for crafting light, strong and cleverly-designed bicycle components from a range of high-spec alloys.
Controltech 31.8mm Aero Cockpit Alloy Handlebar Sand Black/Grey Decal