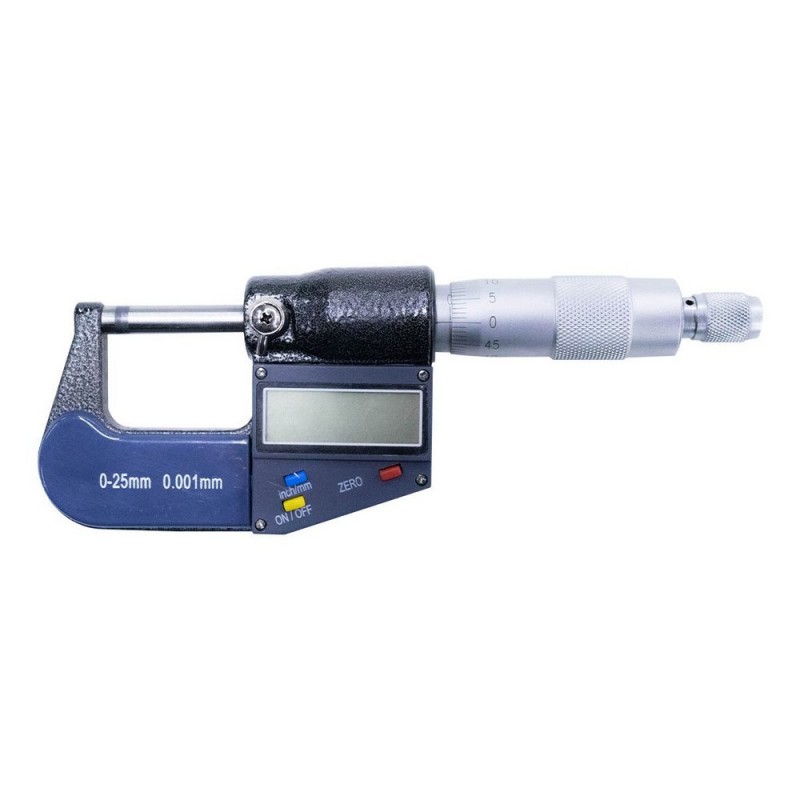 About Cyclus Digital Micrometer | 0-25mm. 0.001mm Tool
Description
CYCLUS TOOLS digital micrometer spoke measuring guage.
Measures from 0 - 25 mm.
Accurate to 0,001 mm (1/1000 of a mm).
An external micrometer is an instrument for very accurate measurement (to 0.001 mm) in the micro-millimeter range.
This gauge is designed for accurately measuring spoke thickness, so is the best means for measuring the outside spoke thread diameter in order to achieve the best results with the thread rolling machine Gen. 4 Art.No: 720365.
What is Cycling Tool ?
Various Cycle tools have evolved over the years into specialized tools for working on a bicycle. Modern bicycle shops will stock a large number of tools for working on different bicycle parts. This work can be performed by a trained bicycle mechanic, or for simple tasks, by the bicycle owner.
About Cyclus Brand
Cyclus Tools produce affordable, high-quality professional bike tools. Cyclus Tools are based in Germany and their cycle tools are used by professionals and home mechanics worldwide. Cyclus Tools aim to offer bicycle tools at competitive prices with no compromises in quality, making them equally perfect for both home cycle mechanics and workshop professionals alike.
Cyclus Digital Micrometer | 0-25mm. 0.001mm Tool