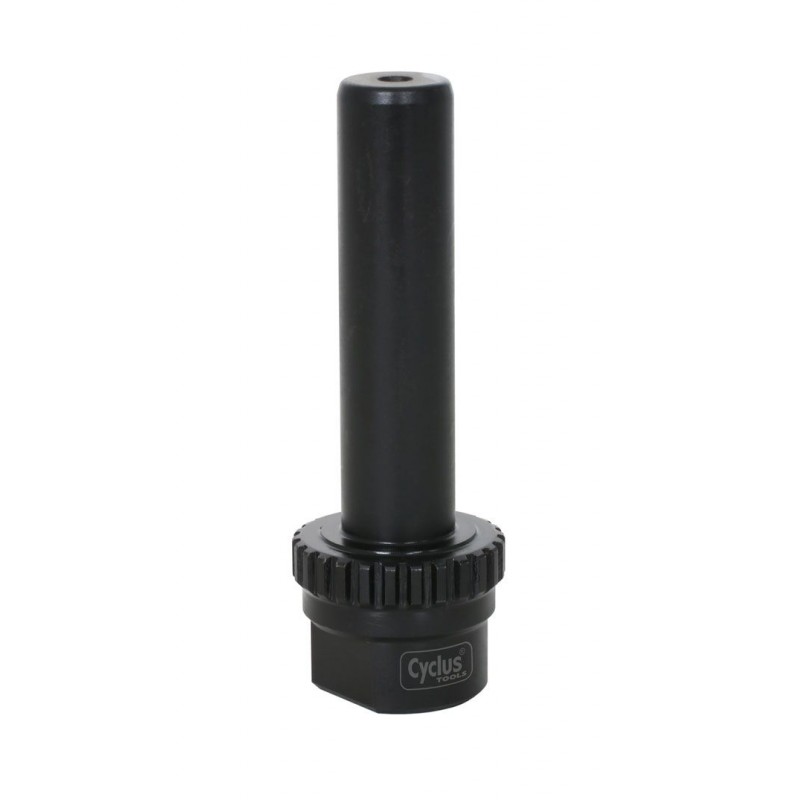 About Cyclus SW 19 Remover Threaded Rings DT Swiss Hub 240 Tool
Description
For removing the threaded engagement rings in the hub.
This loosening of the threaded rings is necessary when the ring teeth are worn or damaged, or to access the bearing race behind if it needs to be replaced.
Compatible With
Threaded rings in DT Swiss hub?
Please observe the torque specified by the manufacturer for each assembly.
Note
Did you know, the matching bearing race is also supplied by us, item no.: 390509 - 15 x 28 x 7 mm (dxDxW).
If the bearing race behind it has different dimensions, just look through Art.No.: 390500 to 390511 to find the appropriate one.
What is Cycling Tool ?
Various Cycle tools have evolved over the years into specialized tools for working on a bicycle. Modern bicycle shops will stock a large number of tools for working on different bicycle parts. This work can be performed by a trained bicycle mechanic, or for simple tasks, by the bicycle owner.
About Cyclus Brand
Cyclus Tools produce affordable, high-quality professional bike tools. Cyclus Tools are based in Germany and their cycle tools are used by professionals and home mechanics worldwide. Cyclus Tools aim to offer bicycle tools at competitive prices with no compromises in quality, making them equally perfect for both home cycle mechanics and workshop professionals alike.
Cyclus SW 19 Remover Threaded Rings DT Swiss Hub 240 Tool