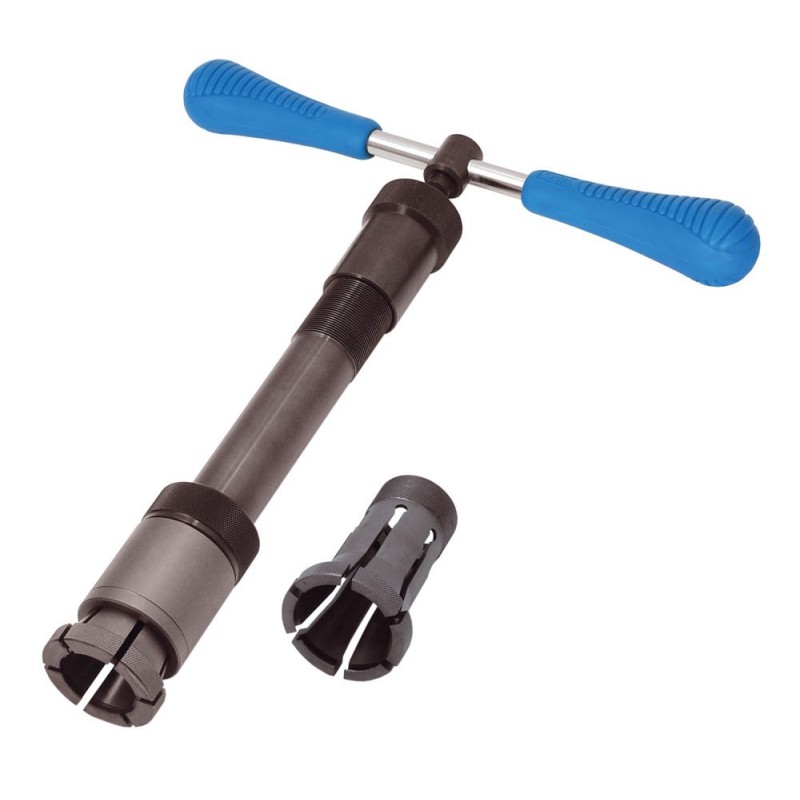 About Cyclus Universal Crownrace Remover IHS Forks, Suspension Forks Tool
Description
With the fork cone puller you remove the fork cone of the headset from the fork cone seat.
The advantage of the fork cone puller is that you do not scratch the fork when removing the fork cone and do not damage the headset cone ring.
The fork cone puller is universel usable for fork cones to be removed up to max. 40 mm.
As an accessory you will receive a spare claw for pulling off fork cones up to max. 49 mm (Art.-No.: 720921).
It is suitable for all types of headsets or forks (e.g. suspension forks, IHS forks, etc.).
What is Cycling Tool ?
Various Cycle tools have evolved over the years into specialized tools for working on a bicycle. Modern bicycle shops will stock a large number of tools for working on different bicycle parts. This work can be performed by a trained bicycle mechanic, or for simple tasks, by the bicycle owner.
About Cyclus Brand
Cyclus Tools produce affordable, high-quality professional bike tools. Cyclus Tools are based in Germany and their cycle tools are used by professionals and home mechanics worldwide. Cyclus Tools aim to offer bicycle tools at competitive prices with no compromises in quality, making them equally perfect for both home cycle mechanics and workshop professionals alike.
Cyclus Universal Crownrace Remover IHS Forks, Suspension Forks Tool