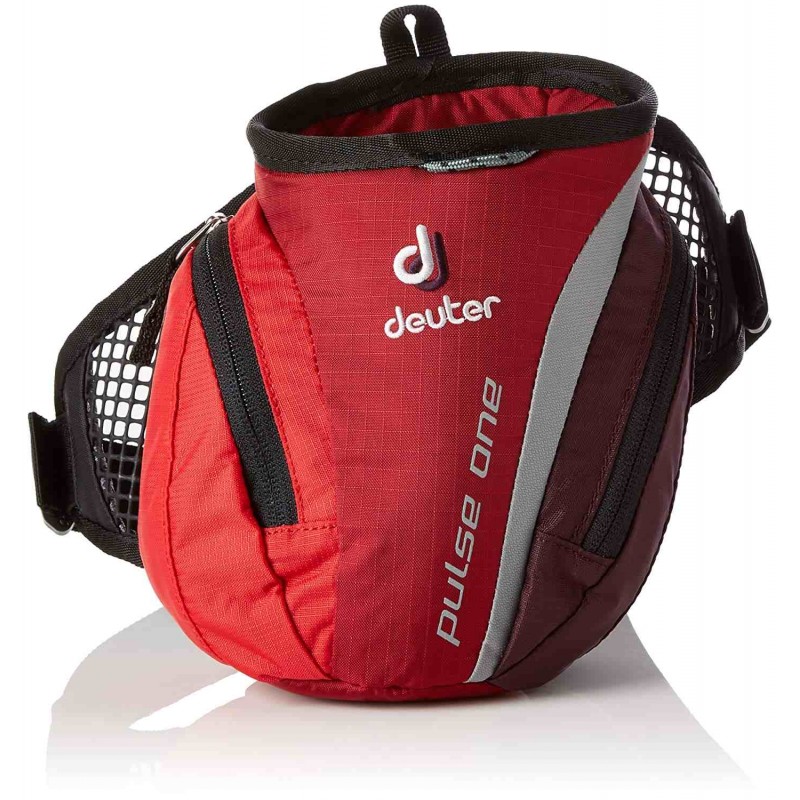 About Deuter Pluse One Naylon Waistpack Cranberry/Aubergine
A lightweight hip belt that stores all you need when out cross-country skiing or nordic walking:drinking bottle, keys, smartphone and all other essentials.
Specifications :
Outer Material : Nylon,
Color : Cranberry/Aubergine
Water Resistance : Water proof
Weight : 140 grams
Dimensions : 9 cms x 26 cms x 18 cms (LxWxH)
About Deuter Brand
Deuter (DOY-ter) is a German brand of sport packs and bags, for hiking, trekking, snow sports and more. Deuter is one of the leading manufacturers of high quality backpacks, from trekking backpacks, daypacks, hiking backpacks, travel bags and child carriers. It was founded in 1898 in Augsburg, Germany.
Deuter Pluse One Naylon Waistpack Cranberry/Aubergine