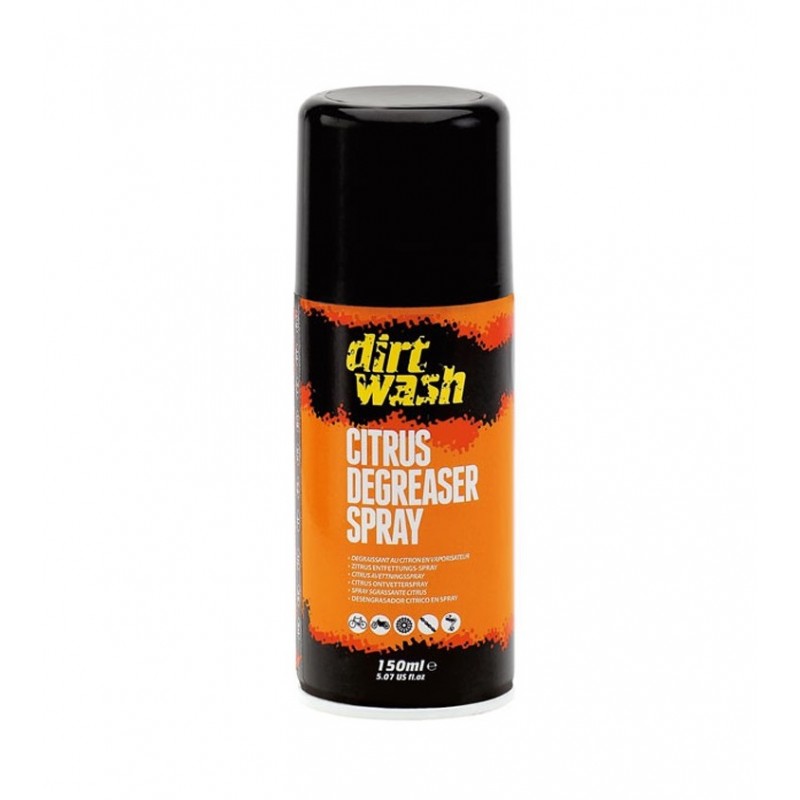 About Dirtwash CD1 Citrus Degreaser (150ml)
Citrus Degreaser for effectively cleaning and degreasing chains, gears, etc.
Benefits : Rapid air drying formula containing natural oils, powerful spray action and cleaning strength.
Brand / Quality : Dirtwash - High Quality
Bottle Size : 150ml
About Weldtite Brand
Weldtite make the world's most comprehensive and innovative range of bicycle maintenance products. Everything created by Weldtite is designed to fulfil the specific needs of cyclists around the world. Roadside, trailside or in the workshop, we exist so you can ride.Weldtite exclusively develops and manufactures TF2 Lubricants, Dirtwash cleaning products, Cyclo Tools, Jetvalve Inflation, Pure environmentally responsible products, eCare for eBikes and Adie branded products.
Dirtwash CD1 Citrus Degreaser (150ml)