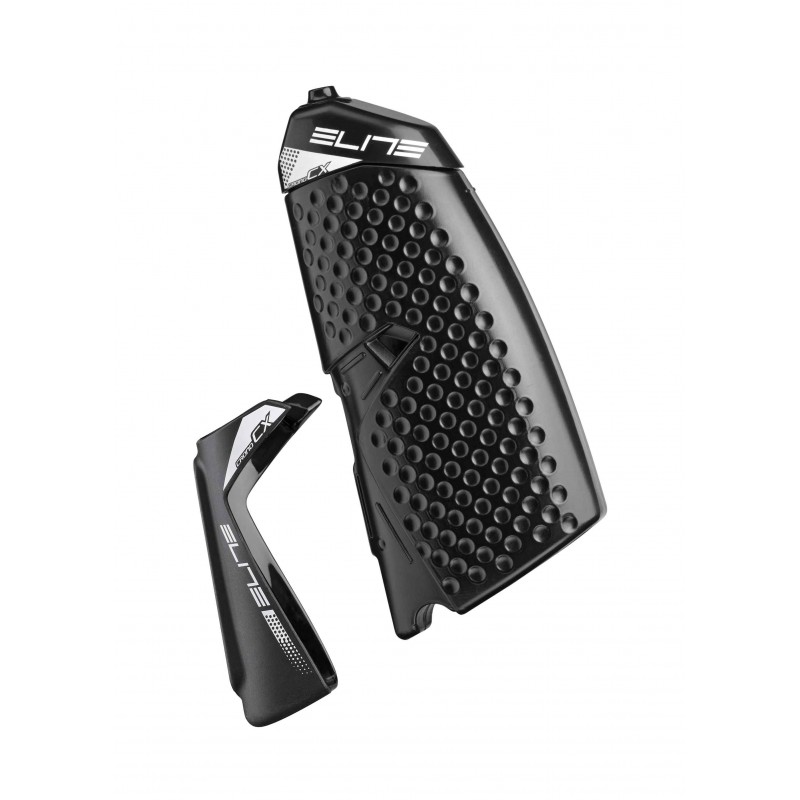 About Elite Kit Crono Cx Fiber Glass Bottle Cage And Aero Bottle 500ml
Aerodynamically efficient carbon bottle and bottlecage kit.
Bottle cage with monocoque carbon structure.
Bottle with exclusive surface designed to maximise air penetration, and cap with membrane technology.
Complies with UCI regulations.
Available also with fiberglass bottle cage.
Elite Kit Crono Cx Fiber Glass Bottle Cage And Aero Bottle 500ml