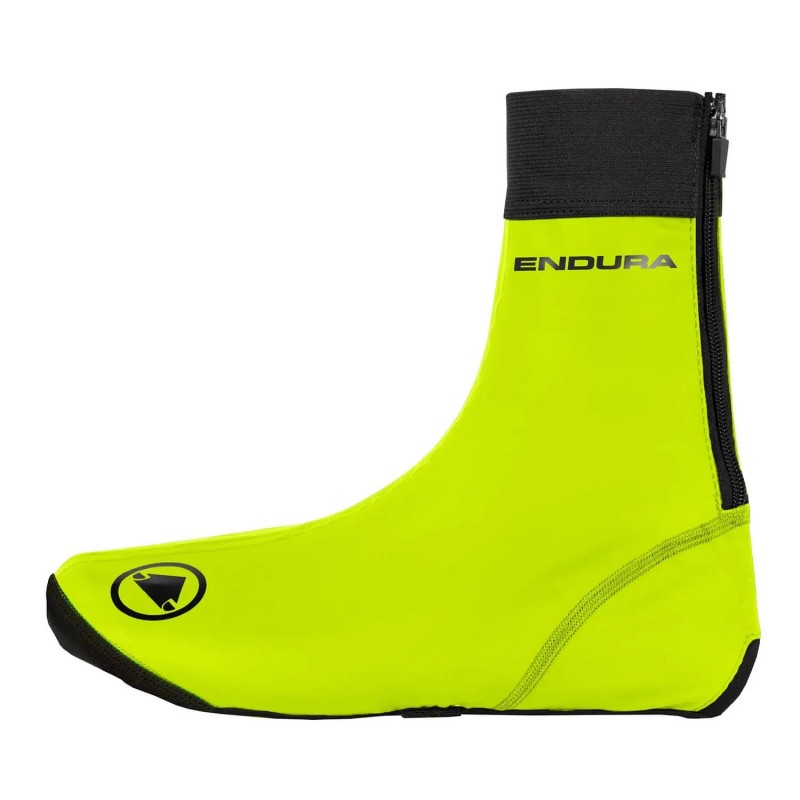 About Endura FS260-Pro Slick Overshoes Hi-Viz Yellow (YV)
Multi-Season Element Protection
Description:
Design Philosophy
Molding to the shoe, these lightweight, stretch waterpoof overshoes provide ideal spring and autumn protection for your best road shoes with a "barely there" feel.
Features:
Compact, lightweight multi-season construction
High stretch, waterproof PU upper
Open sole design with durable toe panel and instep crank rub protection
Deep elastic cuff with silicone gripper
Offset rear zipper access with snap down puller
Reflective print twin stripes on the rear
Material-Elastane 10%, PU 23%, Nylon 67%
What is Cycling Overshoes?
Cycling overshoes are waterproof and winter proof help keep your feet dry and warm on a harsh winter day. And you wouldn't want to ride with your feet wet and trembling because of the cold weather. Most cycling overshoes are made up of waterproof material, thermal or insulation fleece for adequate warmth. Given their stretchy fabric it's easier to put on/off with the help of zipper. On some, you'll find reflective detailing enhancing your visibility on the road. They're lightweight and can be easily stored in the jersey's pocket.
About Endura Brand
Endura was founded in Scotland in 1993 with a no-nonsense commitment to advancing the performance and function of cycle apparel for all. As a maverick brand, it immediately launched a host of novel and challenging products that have gone on to earn iconic status globally and in many cases reset the benchmark of function and durability for the industry. This philosophy and disruptive innovation has carried the brand from Scottish local hero to global market leader.
Endura FS260-Pro Slick Overshoes Hi-Viz Yellow (YV)