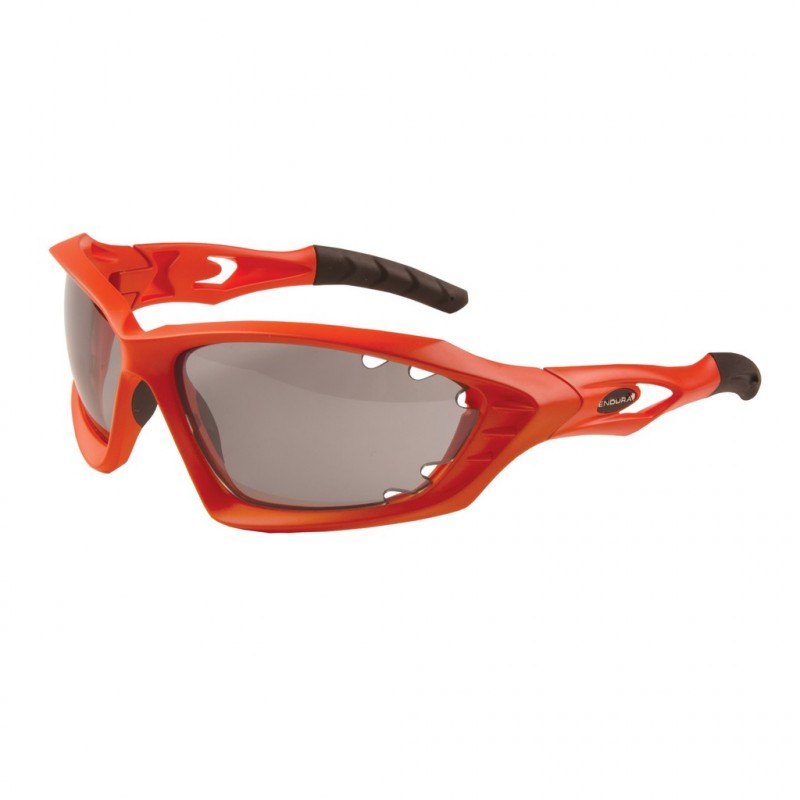 About Mullet Glasses
Endura Mullet cycling sunglasses are a great choice for bikers who wants to make a fashion statement. They're fashionable indeed, but isn't cutting corners when it comes to function and built quality. Be it light exposure, crickets, Ultraviolet rays you're worried about, well it's time to ride in style, ride care-free.
Top Features
Photochromix lens that reacts to changing light conditions in seconds.
100% UV protection
Rubber touch temple tips for secure grip
Specification
Endura Mullet Glasses comes with 2 piece light reactive lens, photochromic lens that respond to changing light conditions within 7 seconds.
You'll hardly feel the lightweight TR90 frame(wrap around style) sitting on your nose.
It comes with rubber temple tips and soft rubber touch moulded nose piece for a snug fit.
About Cycling Sunglasses
Eye protection is of paramount importance. Most important quality to look for in a pair of new cycling sunglasses are the clarity of vision the lenses offer and the level of protection. Grit, insects, dust, rain and spray could easily spoil your riding experience. It's better to invest in a good quality cycling comfortable sunglasses. Look for the color that suits your style, that wrap around your head comfortably, something which doesn't hinder your ride.
About Endura
Endura Ltd was founded in Edinburgh, Scotland in 1992 by a keen club cyclist (Jim McFarlane) after his return to Scotland from a 14 month stay in Sydney. Endura is focussed on function and longevity without cutting corners on material and construction and this is the enduring ethos that still permeates throughout Endura today. Endura have long history of supporting athletes of all descriptions and events for all types of cyclist. On the road, they're the performance clothing sponsors of Movistar Team, the UCI's number one ranked WorldTour team in 2015 and the number one ranked WorldTour rider Alejandro Valverde and are clothing sponsors for Cervélo-Bigla Pro Cycling who will be racing in the UCI Women's WorldTour during 2016. Offroad - they're the performance apparel sponsor for Danny MacAskill's mountain biking projects and he'll be part of their testing pool, supplying invaluable product feedback and clothing sponsor of Chris Smith, the renowned British freerider and dirt jumper.
Endura Mullet Glasses, Orange