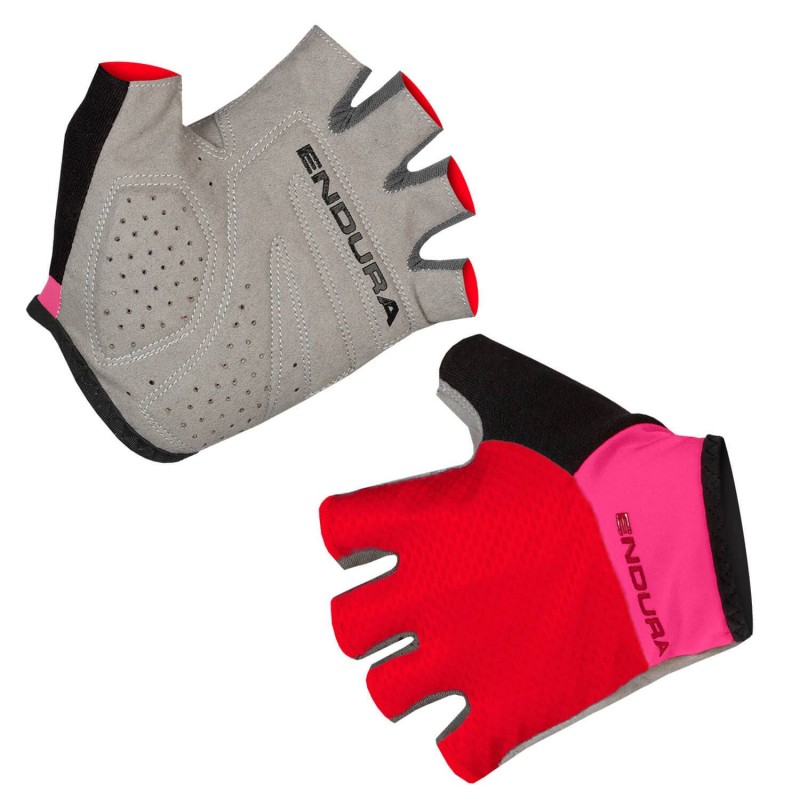 About Endura Xtract Lite Mitt Gloves Red
Level up and cool down with Endura's Xtract Lite Mitt. Minimalist design cleverly generates maximum cooling through careful material selection, low bulk cuffs and perforated palms provide padding and dissipate heat.
Description:
PALMISTRY™
The key to the Palmistry™ technology is how the natural creases of the palm inform the ergonomics of the padding and grip whilst holding onto the handlebars. Gel Padding and silicone grips where you need them provide a more comfortable and secure riding experience.
Features:
Stretch mesh backhand for maximum breathability
Palmistry™ technology with perforated gel palm padding for comfort and airflow
Silicone palm overlay for grip
Strapless cuff with accommodating stretch
Monster terry sweat wipe
Material-Elastane 1%, Polyester 5%, PU 38%, Nylon 56%
What is Cycling Gloves?
Cycling gloves are gloves designed for cycling. They may provide warmth, comfort and protection.The padding on cycling gloves aids in cushioning your hands from the vibrations passed through the bike and handlebar to the hand's main contact points.
About Endura Brand
Endura was founded in Scotland in 1993 with a no-nonsense commitment to advancing the performance and function of cycle apparel for all. As a maverick brand, it immediately launched a host of novel and challenging products that have gone on to earn iconic status globally and in many cases reset the benchmark of function and durability for the industry. This philosophy and disruptive innovation has carried the brand from Scottish local hero to global market leader.
Endura Xtract Lite Mitt Gloves Red