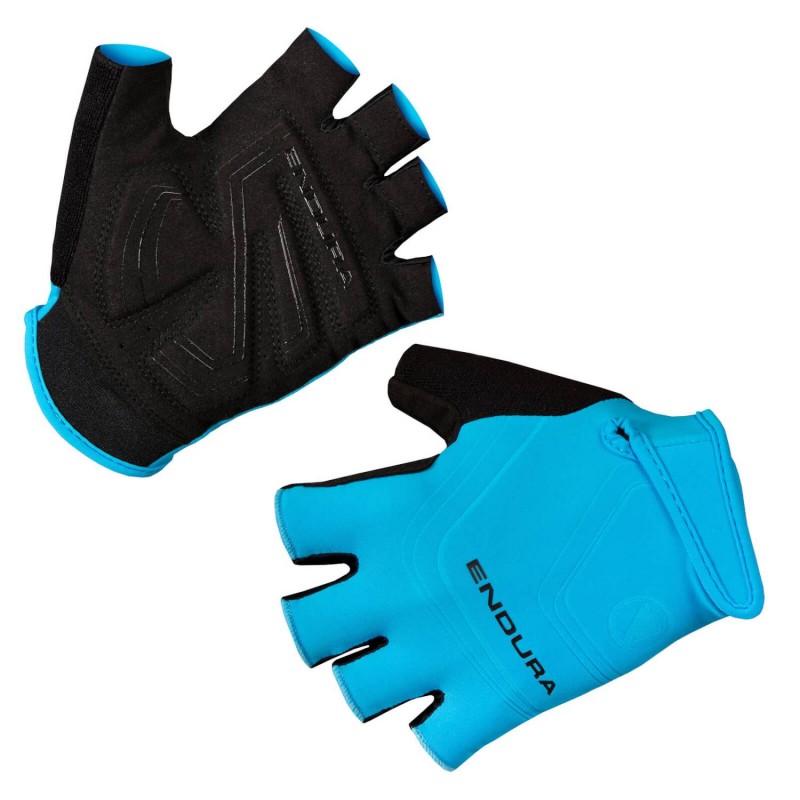 About Endura Xtract Mitt Gloves Hi-viz Blue (BV)
The latest version of the core cycling mitt from Endura is so good that it appeals to all types of rider. A simple short fingered glove with gel padding, silicone grip and an adjustable cuff.
Description:
Fabric Technology
The back of the hand is constructed in stretch fabric with elastane for powerful support. The palm is in a durable but flexible micro-fibre.
Palmistry™
The key to the Palmistry™ technology is how the natural creases of the palm inform the ergonomics of the padding and grip whilst holding onto the handlebars. Tuned to the target rider various levels of padding and silicone grip are positioned where you need it for a more comfortable, secure riding experience.
Silicone Grip Palm with gel padding
A silicone palm print provides effective bar grip when the going gets wet. Gel padding in our exclusive Palmistry design, which follows the natural lifelines of your hand, guarantees ergonomic comfort on longer rides.
Features:
High stretch backhand
Palmistry™ technology with gel padding
Finger tabs for easy glove removal
Silicone palm print for grip
Velcro® adjuster strap for secure fit
Terry sweat wipe
Material-Elastane 10%, Polyester 20%, Nylon 30%, PU 40%
What is Cycling Gloves?
Cycling gloves are gloves designed for cycling. They may provide warmth, comfort and protection.The padding on cycling gloves aids in cushioning your hands from the vibrations passed through the bike and handlebar to the hand's main contact points.
About Endura Brand
Endura was founded in Scotland in 1993 with a no-nonsense commitment to advancing the performance and function of cycle apparel for all. As a maverick brand, it immediately launched a host of novel and challenging products that have gone on to earn iconic status globally and in many cases reset the benchmark of function and durability for the industry. This philosophy and disruptive innovation has carried the brand from Scottish local hero to global market leader.
Endura Xtract Mitt Gloves Hi-viz Blue (BV)