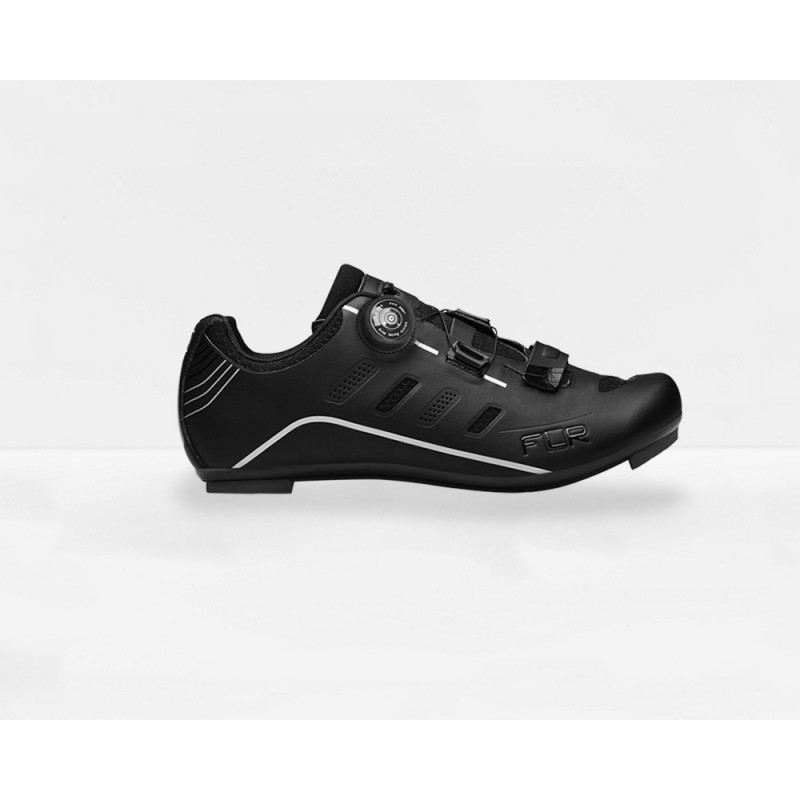 About FLR F-22 II Road Shoe Black
Utilizing many technological advantages of the Elite F-XX-II, the Pro F-22 II shoe boasts a similar design and composition as the Elite level F-XX-II.
After years of R&D and testing, we have perfected our F-22 II shoe; featuring a stiff sole, worthy of competing with race models at a price worthy of competing with entry level shoes.
The F-22 II features the R350 sole-a 100% carbon plate on the cleat area inset in a nylon sole. This unique combination of a rigid carbon plate allows the rider to achieve a powerful and efficient pedal stroke, while the
surrounding nylon composite allows for greater flexibility and agile comfort while riding.
The F-22 II uses the A-A17 REEL KNOB lacing system for easy closure/release and is constructed from a single piece of seamless upper microfiber with nylon mesh ports and an air mesh tongue for superior ventilation.
Features:
Footbed: Molded EVA, breathable and removable
Last: Performance last
Upper: Premium microfiber with Strong nylon mesh inserts for ventilation
Cleat: compatible with all 3-bolt systems
About FLR Brand
FLR was founded on an intense passion for cycling, striving to provide every cyclist an opportunity to extend beyond their current aspirations and achieve their cycling goals. Each shoe is designed in close cooperation with professional cyclists around the world.
FLR F-22 II Road Shoe Black