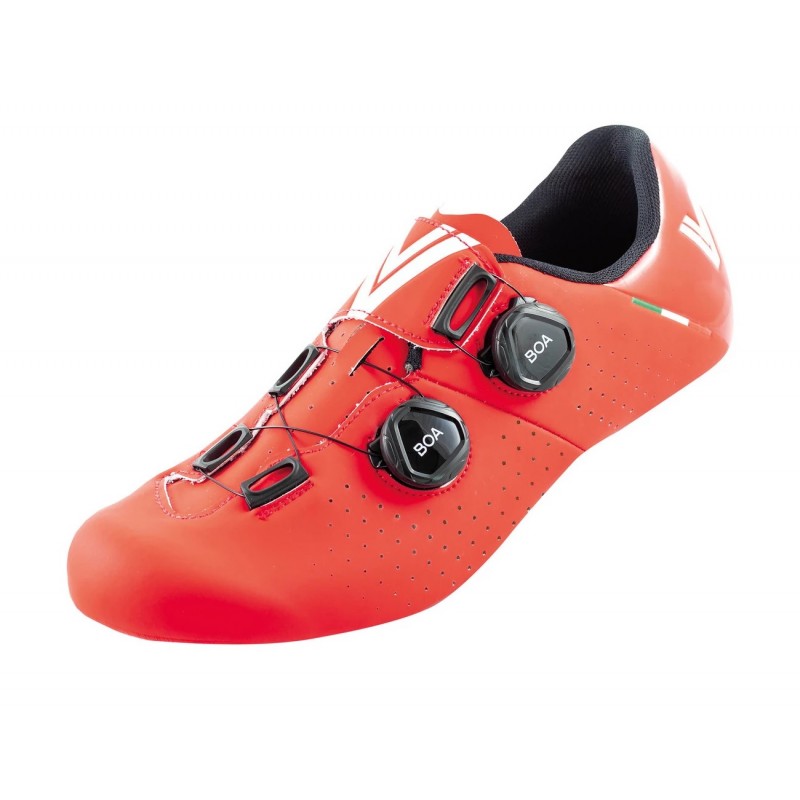 We are now shipping to all ALL ZONES across India. Further, NO DELIVERY is permitted in CONTAINMENT ZONES as of now.
About Vittoria Stelvio Carbon Sole Road Cycling Shoe Red
High performance suitable for all types of cycling. The Dual Boa® Fit System L6 uniformly wraps the foot by evenly distributing the tightening force. Carbon UD Sole. Also available with Speedplay® sole.
Features
UPPER: Soft Touch microfiber with nylon reinforcement.
Closure: Boa® Fit System L6
SOLES: Carbon UD Air System // Carbon UD Speedplay®
Vittoria
Since 1953 Vittoria Industries Ltd. has built highly reputable partnerships within the cycling industry and created a unique brand image. Today's Vittoria Industries Ltd. is the world's leading manufacturer of bicycle tires, with an annual production of more than 7 million tires and 900.000 famous tubulars and cotton tires. Its research & development center develops the best racing tires for all levels, especially the unique Corsa Series cotton tires. Running its own production facilities in Thailand, and providing global sales and marketing network from North America (Boston) to Asia Pacific (Bangkok and Taiwan), and in Europe (Italy, Netherlands and Germany).
Vittoria Stelvio Carbon Sole Road Cycling Shoe Red