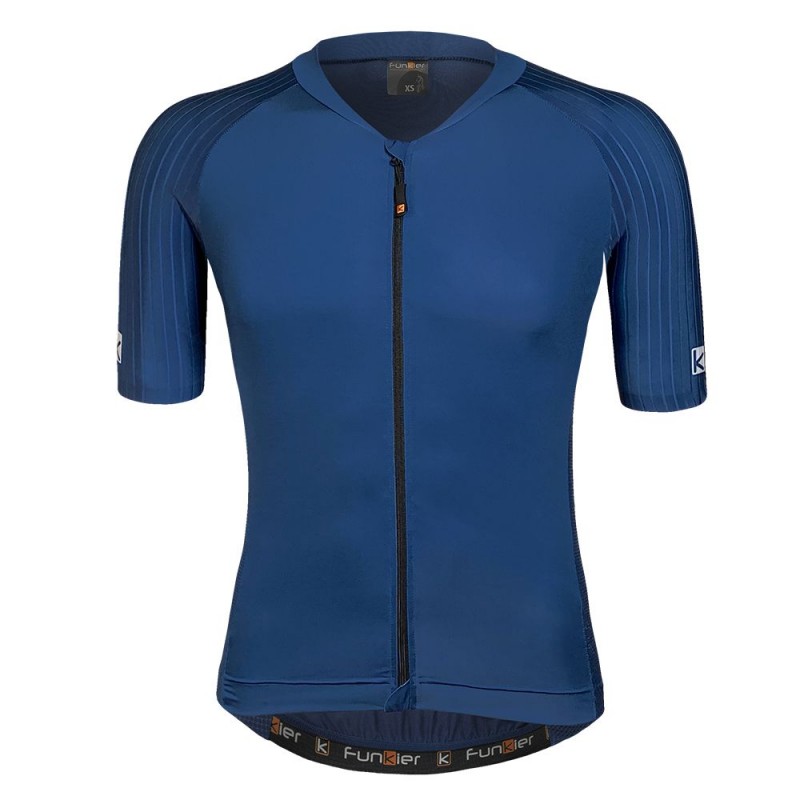 About Funkier Rocco Elite Men Short Sleeve Jersey Blue
If you like the feeling of not feeling your riding shirt, this Rocco elite Jersey is just the one for you. As part of the elite line, this jersey is ideal for elite riders and athletes and high endurance training and racing. The Rocco is so comfortable it will feel like a second skin, thanks to an ultra-thin lycra fabric that fits precisely on the body and breathable mesh ventilation panels that will keep you dry. It's super stylish too, with a lower-cut collar design and elastic zippers, for a fast and smooth ride.
Specification:
Elite jersey
Lower-cut collar design
Thin light Lycra fabric
Mesh ventilation panels and wheel lycra fabric on the sleeve
Silicone folded edged laser-cut gripper on the sleeves and front hem.
SG-10 gripper on the back panel.
Nylon elastic-resistant zipper. With laser-cut lip cover.
About Funkier Brand
Funkier's collection offers a high level of quality and fashionable apparel. Our team of cyclists-employees take an active role in the selection and design of the complete collection to make sure each product meets our standards of quality, fit and comfort to ensure a positive riding experience. The Funkier bike wide range collection includes cycling clothing, helmets, and protective gear for men, women, and children. Our cycling apparel and helmets are being sold worldwide with over 30 distributors across the globe.
Funkier Rocco Elite Men Short Sleeve Jersey Blue