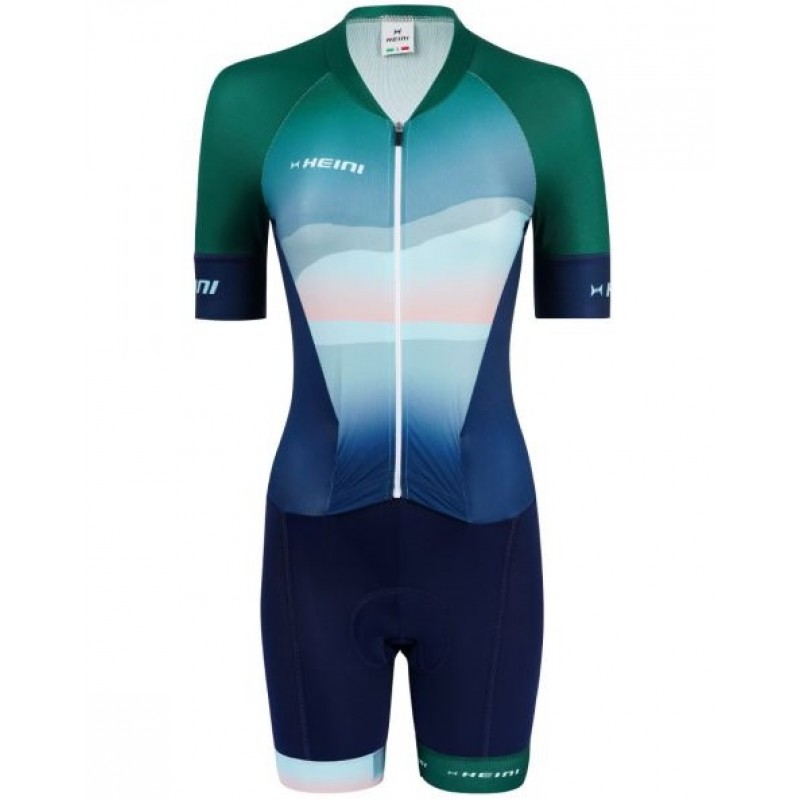 About Heini SS Butterfly Aero 201 Women Cycling Jersey
Specification:
A sleek, anatomic skin suit is designed to prevent wrinkles and movement restriction, maintaining a comfortable and form-fitting garment for an aerodynamic advantage on Time Trials and track races Designed to decrease the negative "pulls" on the rider's body. Comfortable outfit that will allow freedom of movement Zippered Rear pocket with reflective zip Elasticated silicon grippers One-piece, body-hugging, next-to-skin, aerodynamic suit. Anatomically cut for the aerodynamic, time trial position.
About Heini Brand
After 10 years of gaining work experience by working at one of the Europe's largest sport apparel manufacturing company in Italy, which uses the state of art technology to create a premier apparel, we thought of delivering the same level of quality and comfort to India. Thus, Heini Sports was started in 2009 with the motto "Your Design, Delivered". And has quickly earned the reputation as a company offering the finest quality customized garments for a wide range of sports and activities. We are one of the biggest private label clothing manufacturers and our aim is to satisfy all customer requests by creating 100% custom designs and by offering excellent and outstanding customer service.
Heini SS Butterfly Aero 201 Women Cycling Jersey