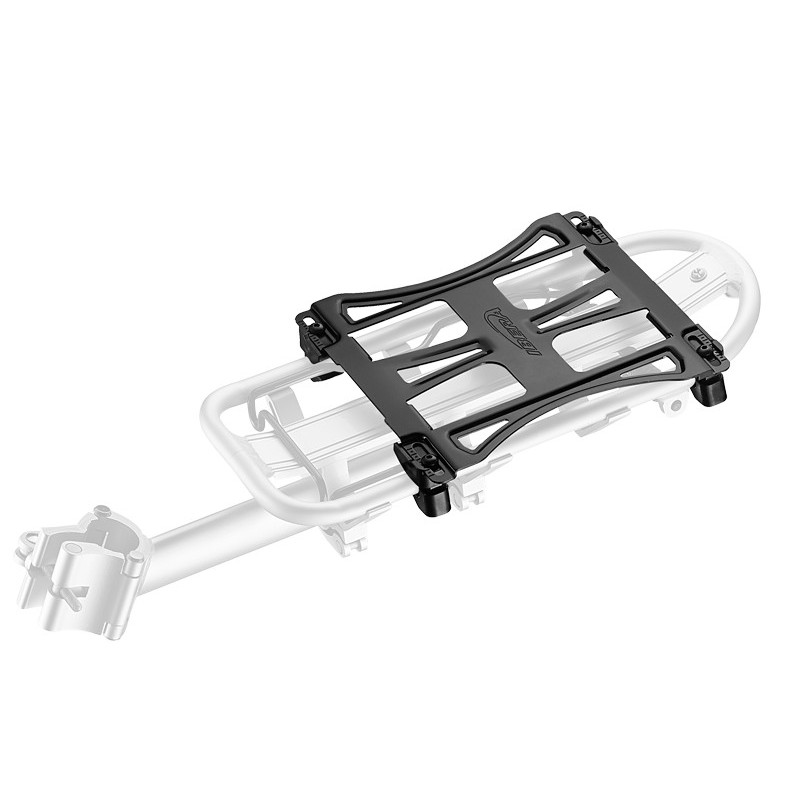 About Ibera Pakrak Multimount Bag Clamp QB1
Bag-Carrier Interface Adaptor (QB1)
Carrier/Rack Compatibility Supplied carrier interface adaptor can be attached to most seatpost-mounted and frame-mounted carriers with a top frame width of 100–150 mm, and a rod diameter of 9–12.7 mm.
Specification
Compatible Bags: IB-BA18, IB-BA19.
About Ibera Brand
The brand Ibera was established in 2004. Massload, the firm behind the brand has been in business manufacturing bicycle parts under contract for major American and European companies for many years.
Ibera Pakrak Multimount Bag Clamp QB1