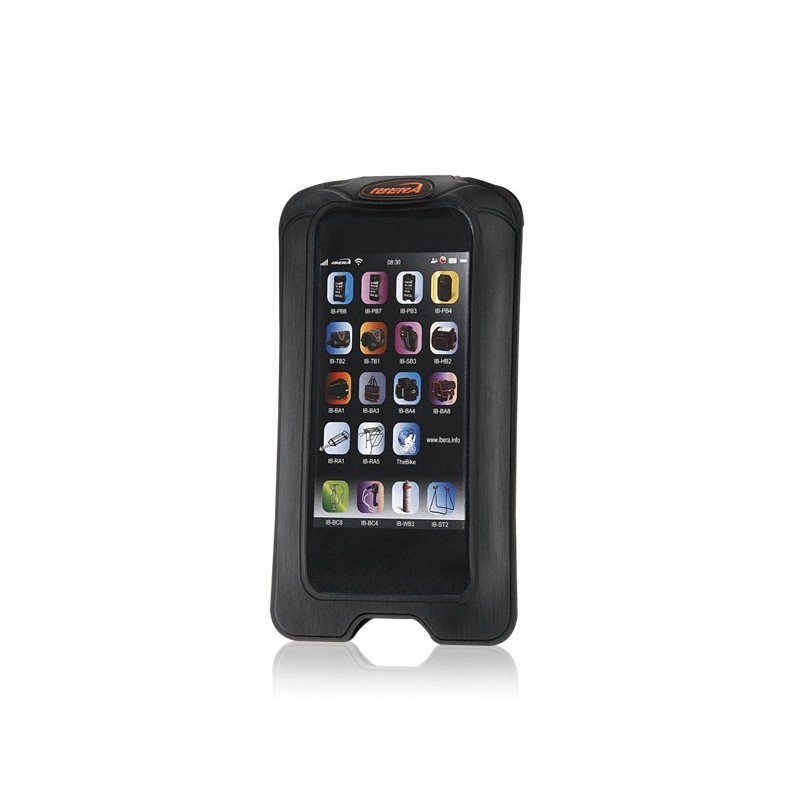 About Ibera Phone Case 4–5 Inch Black PB12Q5
For 4–5 inch screen: iPhone 6, HTC One X, HTC Butterfly, Samsung Galaxy S5, and similar sized phones.
• Pivoting arm for camera operation
• Clear touchscreen
• Access touch-pad controls
• Secures firmly to bike
• Portrait or landscape mode
With charger port aperture.
Material TPU, with ultrasonic welded seams. Internal non-scratch backing.
Colour black.
Phone Size (max.) H: 143 mm (5.6") W: 73 mm (2.9") D: 12 mm (0.5")
Mounting Options StemClamp Q5 or BarClamp Q6.
Ibera Phone Case 4–5 Inch Black PB12Q5