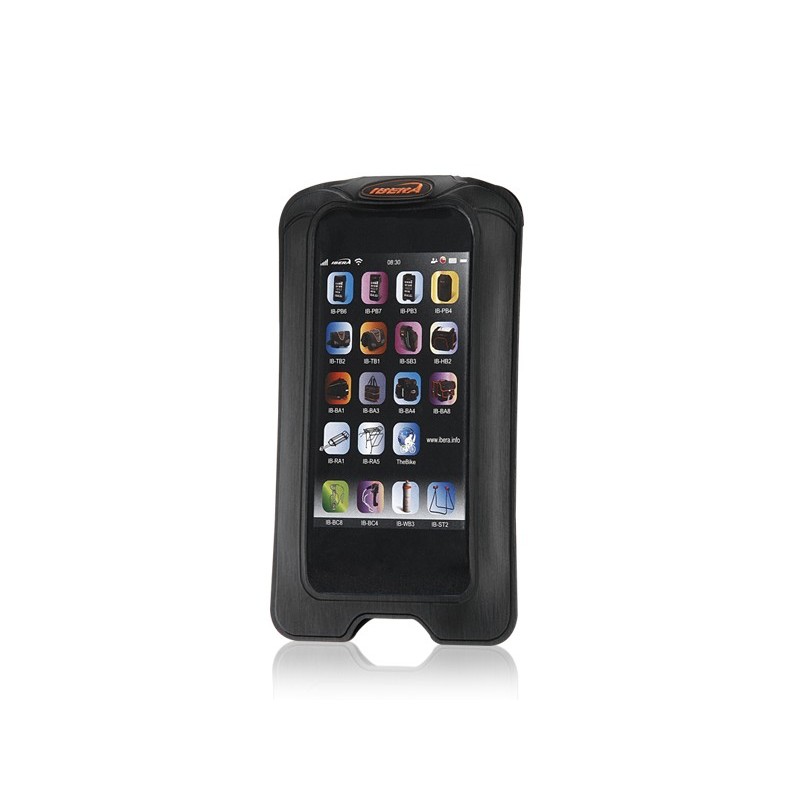 About Ibera Phone Case 5–5.8 Inch Black PB13Q5
For 5–5.8 inch screen: iPhone 6 Plus, Samsung Galaxy Note 4, and similar sized phones.
• Pivoting arm for camera operation
• Clear touchscreen
• Access touch-pad controls
• Secures firmly to bike
• Portrait or landscape mode
With charger port aperture.
Specification
Material TPU, with ultrasonic welded seams. Internal non-scratch backing.
Colour black.
Phone Size (max.) H: 158 mm (6.2") W: 82 mm (3.2") D: 12 mm (0.5")
Mounting Options StemClamp Q5
About Ibera Brand
The brand Ibera was established in 2004. Massload, the firm behind the brand has been in business manufacturing bicycle parts under contract for major American and European companies for many years.
Ibera Phone Case 5–5.8 Inch Black PB13Q5