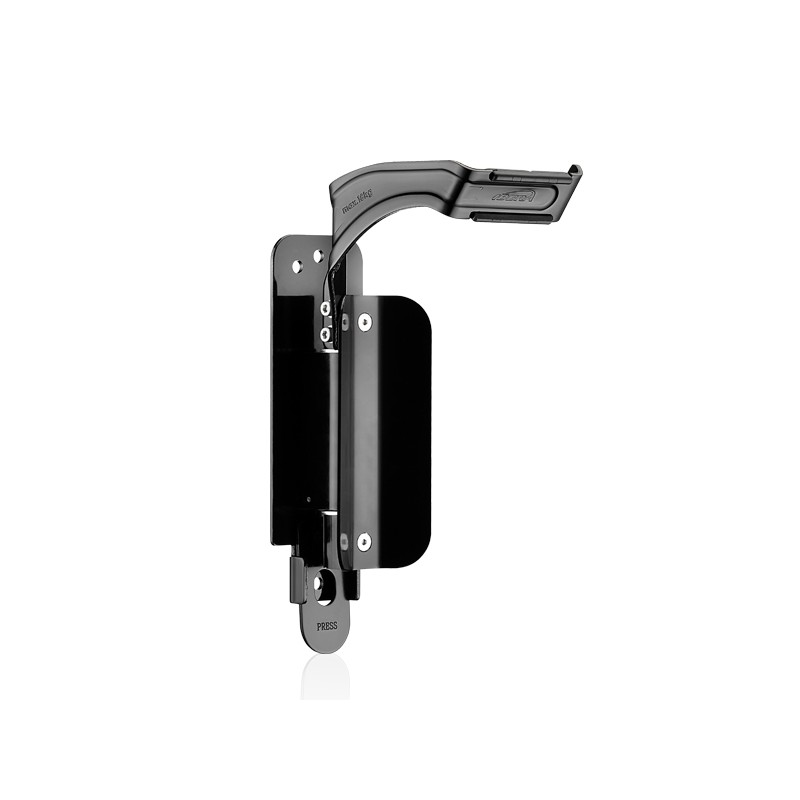 About Ibera Space Saver Bicycle Hanger IB-ST17
For mounting one bike vertically on wall.
Ultra-space saving, side-swing design
Bike is easily locked in position
Sturdy, durable construction
Non-scratch rim hook
Features : Rotate a hanging bike left or right (parallel to wall) to save space. Your bike is locked in place and is kept conveniently out of the way. Wheel rest keeps rear wheel in position and protects wall.
Compatibility : Wheel size: 20"–29". Tyre Size – Height (rim+tyre): 8 cm (3.15"); Width: 7.62 cm (3").
Material : Steel, aluminium, rubber.
About Ibera Brand
The brand Ibera was established in 2004. Massload, the firm behind the brand has been in business manufacturing bicycle parts under contract for major American and European companies for many years.
Ibera Space Saver Bicycle Hanger IB-ST17