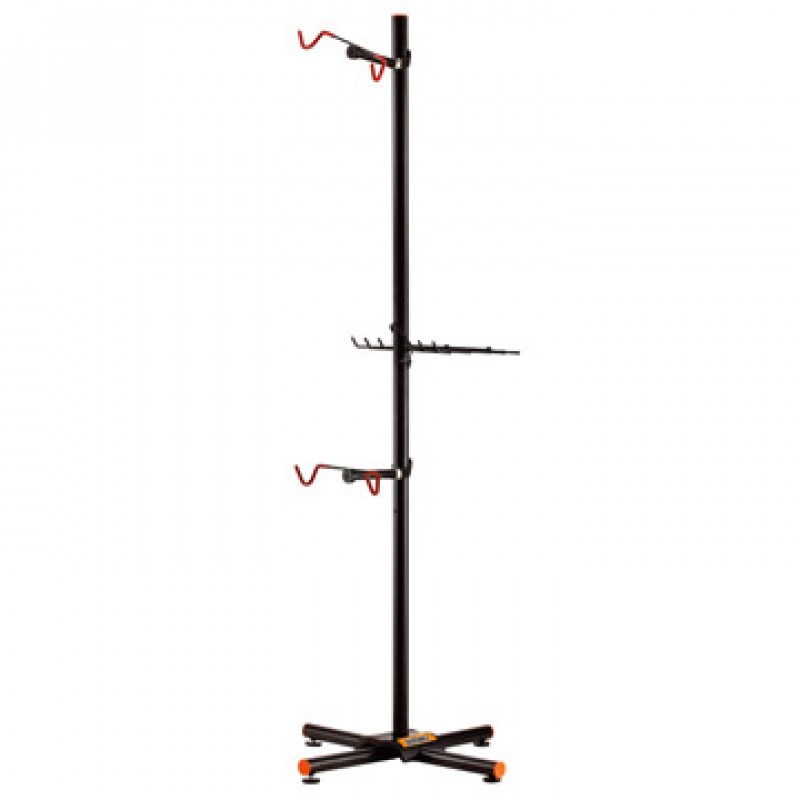 About IceToolz 2 Bikes Storage Stand P616
Storage stand, for 2 bikes.
Extra bike holder can be added for up to 4 bikes.
With a stable four legged base, and coating on holder to keep your bicycle scratch free.
Patented.
About IceToolz
Ice Toolz is a range of specialised Bicycle Tools made by Lifu Cycle Co Ltd. A long established bicycle company with over 30 years of experience in the cycling industry.IceToolz is a manufacturer of bike tools, offering multifunction tools and individual tool components which provide useful services when your bike needs maintenance or repair.
IceToolz 2 Bikes Storage Stand P616