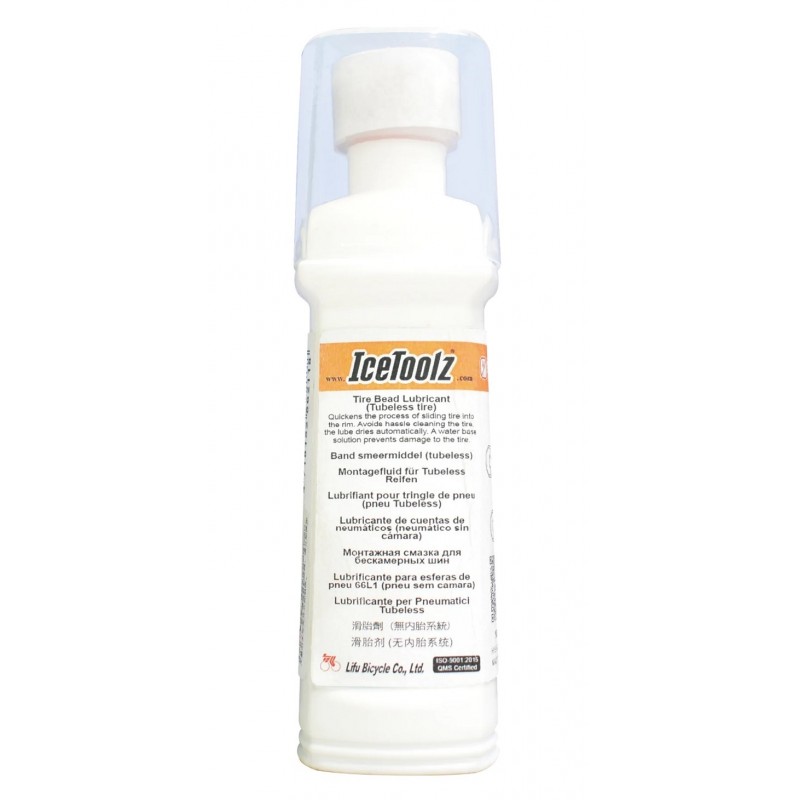 About Icetoolz Bead Tubelss Tire Lubricant 100ml


Features:
Quickens the process of sliding the tire into the rim.
Easily applying on the tire with sponge head
The water-based solution deals no damage to the tire
Fluid evaporates completely which avoids corrosion to the rim.
What is Cycling Lubricant?
Cycle lubricants help in the free movement of parts and avoid the entry of water into them. This, in turn, prevents the metal parts of the bicycle from seizing. For good results, clean the parts of the chain free from dirt or grime before applying any lubricants.
About Icetoolz Brand
Ice Toolz is a range of specialised Bicycle Tools made by Lifu Cycle Co Ltd. A long established bicycle company with over 30 years of experience in the cycling industry.IceToolz is a manufacturer of bike tools, offering multifunction tools and individual tool components which provide useful services when your bike needs maintenance or repair.
Icetoolz Bead Tubelss Tire Lubricant 100ml