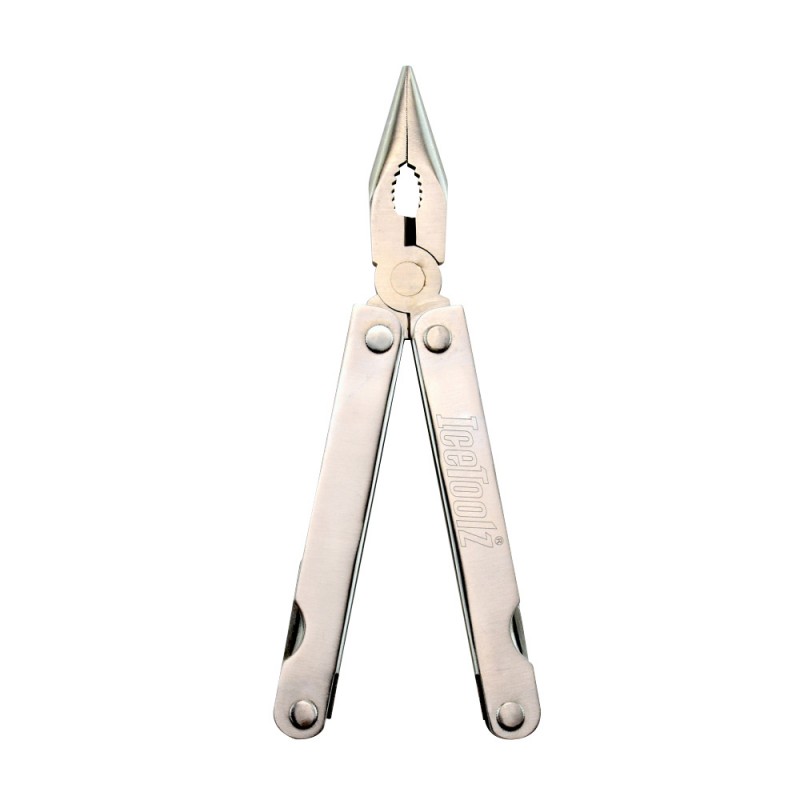 About Icetoolz Lifegurd 15-Function Multi-Plier Stainsteel Tool
The foldable multi-tool contains a plier, needlenose plier, wire cutter, blade knives, three slotted screwdrivers, bradawl, bottle opener, can opener, Phillips screwdriver, fish scaler, hook remover, carpenters saw, and meters.
Description:
The foldable multi tool contains plier
Needlenose plier
Wire cutter
Blade knifes
Three slotted screwdrivers
Bradawl
Bottle opener
Can opener
Phillips screwdriver
Fish scaler
Hook remover
carpenters saw and meters
Features:
Product Dimensions : 10.3 X 2.9 X 1.5cm (Fold size)
Weight : 0.147kg
Color : Silver / Black
Material : Cr-V Steel, Plastic
What is Cycling Tools?
Each bike's different, but there are many tools common to almost all bikes. Here's what you need for straightforward jobs such as changing cables, adjusting brakes and gears, tweaking saddle position and angle, setting up handlebars, changing and inflating tyres and changing your chain and sprockets.
About IceToolz Brand
Ice Toolz is a range of specialised Bicycle Tools made by Lifu Cycle Co Ltd. A long established bicycle company with over 30 years of experience in the cycling industry.IceToolz is a manufacturer of bike tools, offering multifunction tools and individual tool components which provide useful services when your bike needs maintenance or repair.
Icetoolz Lifegurd 15-Function Multi-Plier Stainsteel Tool