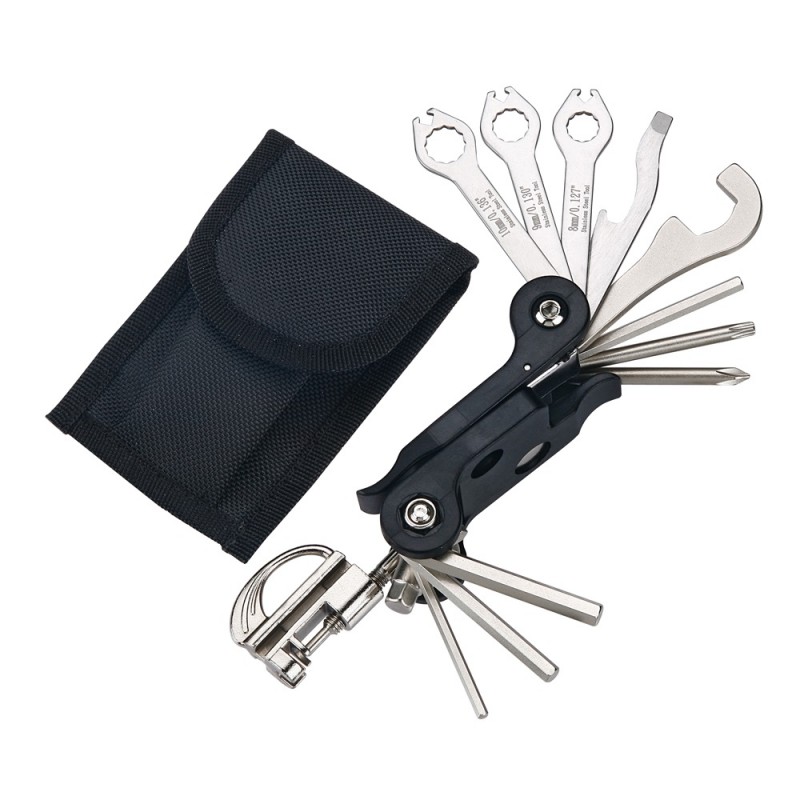 We are now shipping to all ALL ZONES across India. Further, NO DELIVERY is permitted in CONTAINMENT ZONES as of now.
About Icetoolz Pocket 22 Multi tool Set
3x4x5x6x8mm hex keys
+/- screwdrivers
T-25 star wrench
8x9x10mm spanners
15mm pedal wrench
0.127x0.130x0.136" and 12x13x14x15G spoke tools
Chain tool (Shimano® 7, 8, 9, 10-speed compatible)
Tire lever
Bottle opener
Pouch included
Specifications
Product Dimensions : 9.1 x 5.8 x 4.4cm
Weight : 0.271kg
Color : Silver, Black
Material : Cr-V Steel, Plastic
About IceToolz
Ice Toolz is a range of specialised Bicycle Tools made by Lifu Cycle Co Ltd. A long established bicycle company with over 30 years of experience in the cycling industry.IceToolz is a manufacturer of bike tools, offering multifunction tools and individual tool components which provide useful services when your bike needs maintenance or repair.

Icetoolz Pocket 22 Multi tool Set