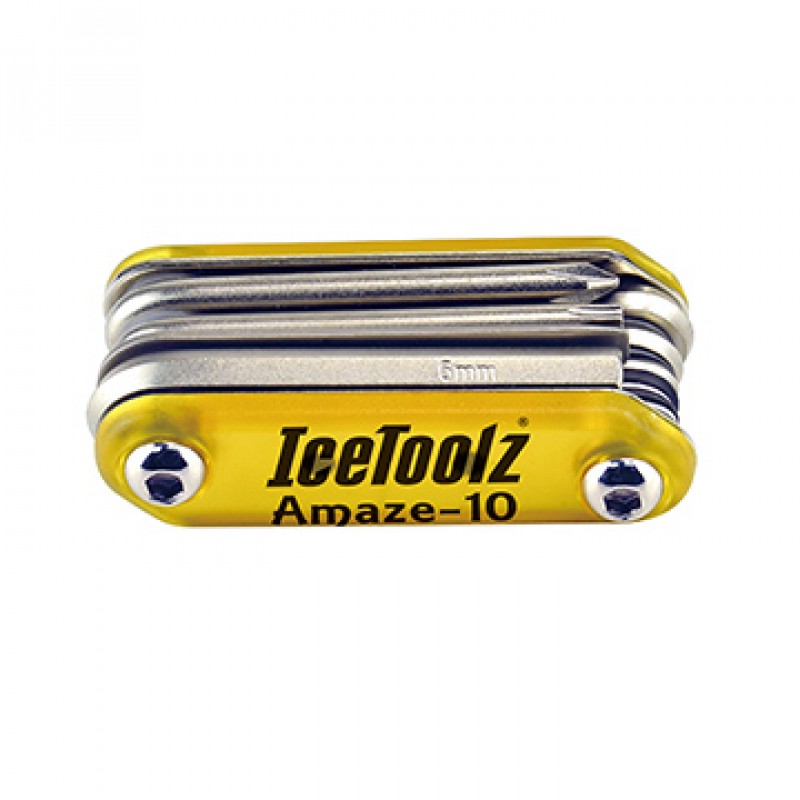 About Icetooolz Amaze-10 Multi Tool Set
Description:
Multi tool
1.5x2x2.5x3x4x5x6mm hex keys
+/- screwdrivers
T-25 star wrench
Best multi tool for outdoor
Features:
Product Dimensions : 71.2 X 21.6 X 37.2mm
Weight : 147g
Color : Yellow
Material : Steel, Plastic
What is cycling Multi Tools?
Some bike multitools include tyre levers, either moulded into the body of the tool or as separate parts that clip together in your bag. These tend to be a bit shorter than standard levers, so make sure you can remove your tyres with them.

About IceToolz Brand
Ice Toolz is a range of specialised Bicycle Tools made by Lifu Cycle Co Ltd. A long established bicycle company with over 30 years of experience in the cycling industry.IceToolz is a manufacturer of bike tools, offering multifunction tools and individual tool components which provide useful services when your bike needs maintenance or repair.
Icetooolz Amaze-10 Multi Tool Set