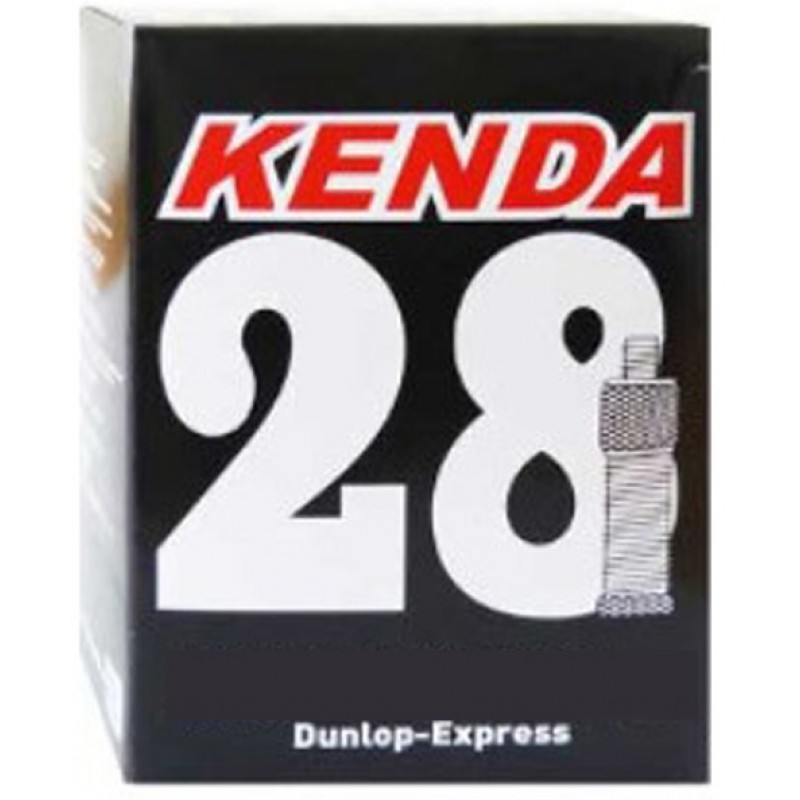 About Kenda (28x1-1/2) D/V Cycle Tube
Kenda tubes are built from the best compounds for easier, more comfortable, and safer pedaling. It is also extremely lightweight to avoid adding unnecessary weight to your bike.


Description
0.8mm thick walls
Puncture resistant
Size 28x1-1/2
Dunlop Express
Easily Fits
What is cycle tube?
An inner tube is an inflatable ring that forms the interior of some pneumatic tires. The tube is inflated with a valve stem, and fits inside of the casing of the tire. The inflated inner tube provides structural support and suspension, while the outer tire provides grip and protects the more fragile tube.
Is Dunlop valve same as Presta valve?
The Dunlop valve has a wider base than a Presta valve, similar enough in size to a Schrader valve to use identically drilled valve holes in rims, but it can be inflated with a Presta valve adapter. The inner mechanism of the valve can be replaced easily, without the need for special tools.
How does Dunlop valve work?
Dunlop Valve Rim Nut – Stops the valve stem from entering the rim when inflating the tire, can't be removed once the tire is inflated due to the top nut. Dunlop Valve Stem Cap – Learn why stem caps are so important in this short article.
Can I use a Presta pump on a Dunlop valve?
Now back to your Dutch Bike and those pesky Wood's Valves or 'Dunlop valves' as they're often called. Well, all you need to remember is that the Wood's Valve is the same diameter as the PRESTA Valve so you'll need to have your pump set up to pump a Presta Valve.
About Kenda Brand
Founded in 1962, Kenda Tires has spent over 50 years doing what we do best – manufacturing quality tires. We began our journey in the bicycle industry, but soon realized we had a lot more to offer the world. From there, we began manufacturing motorcycle, wheelchair, lawn & garden, trailer, industrial and automotive tires.
Kenda (28x1-1/2) D/V Cycle Tube