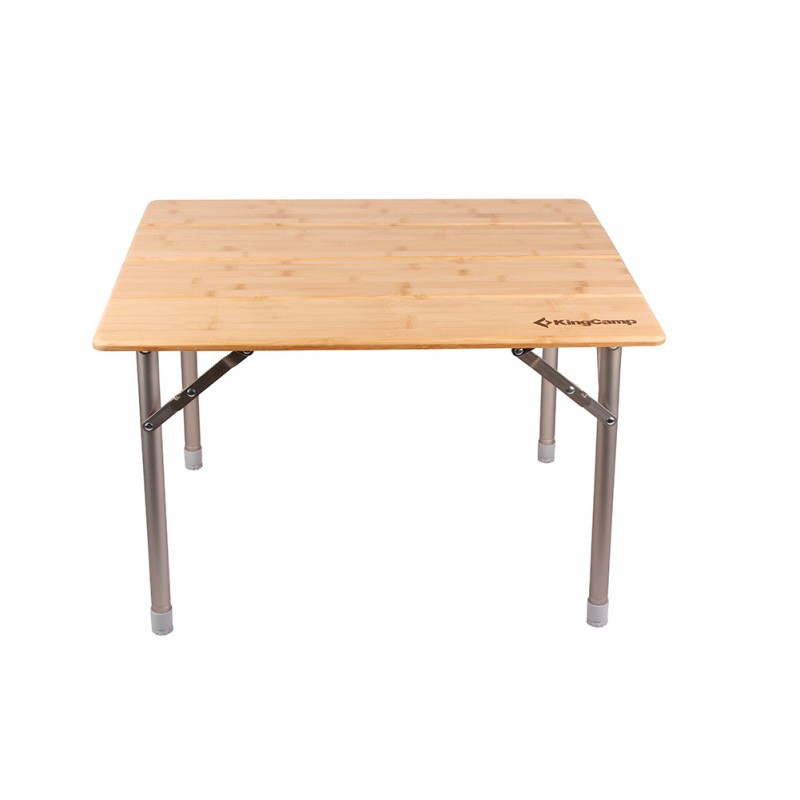 We are now shipping to all ALL ZONES across India. Further, NO DELIVERY is permitted in CONTAINMENT ZONES as of now.
About Kingcamp 4 Folding Bamboo Table M KC3954
Exclusive storage bag included! Easy bringing in! It became a small case after folding, it is very compact.
Design of the legs of the table adjusted to linearity. Use between 42 cm and 65 cm in height Depending on the case, let's adjust. Bamboo tables are more camping and picnic than ordinary aluminum top boards, as well as homes are born naturally with fun conversations and smiles.
Bamboo and aluminum material with good durability make it easy to clean. The frame adopts high strength aluminum alloy, and where the parts are connected, fixing of parts is very solid.
The tabletop can be assembled with four divisions, flattened without gaps on the surface of the table after deployment. It is recommended for 1-4 people when deploying.
KingCamp Bamboo Folding Table With Carry Bag 4 Fold Heavy Duty Adjustable Height Aluminum Frame Camping Table80x60x42/65cmWeight: 4.2Kg.
Material : Bamboo/AluminumKind ofTravel deskOther Details Framed aluminum frame, - Bamboo wood flooring, easy to wash, - durable, water resistant and ultraviolet resistant, -Max Load weight up to 30 kg, - skinned design with a bag for carrying and keeping, - Closed dimensions: 11 × 18 × 80 cm
Specification
Size: at deployment / about width 80 × depth 60 × height 42/65 cm.
Storage size: length 80 × width 11 × height 18 cm
Weight : About 5.2 kg Load capacity: 80 kg
Material: Frame / Aluminum; Top board / Bamboo
About Kingcamp Brand
The KingCamp Brand was founded by Shu Guoking from China who in 1993 trekked across China into Europe where the freedom and beauty of the outdoors led to be making the decision to return to his native home to begin the process of building a company that would make accessing the beautiful outdoors globally easy and affordable without compromising quality or performance.Shu developed the corporate motto of; "LEARN TO LOVE OUTDOORS" as a result of his experiences.
Kingcamp 4 Folding Bamboo Table M KC3954