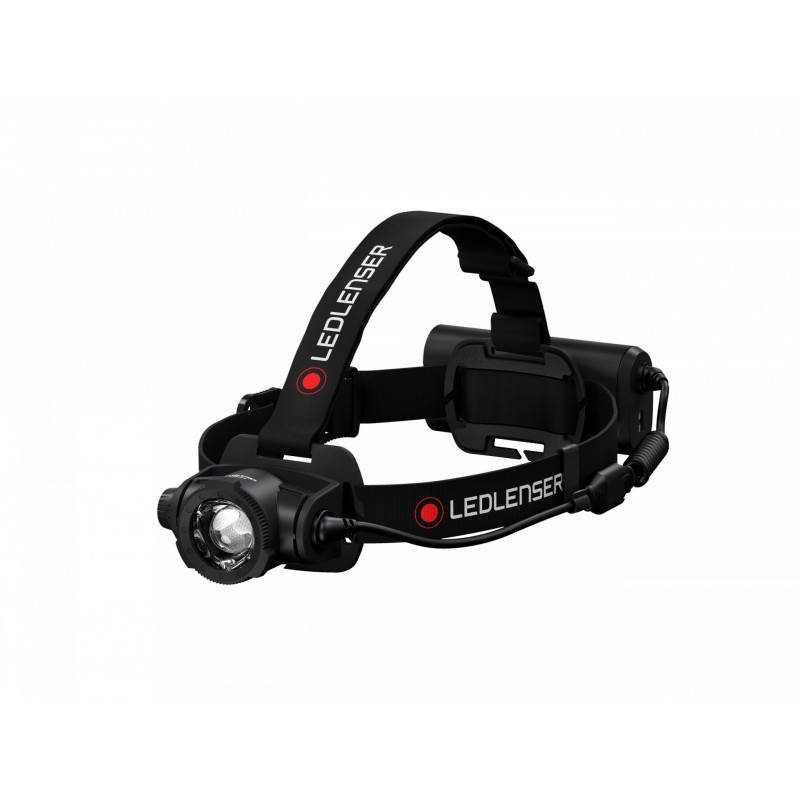 About LED Lenser H15R Core Rechargeable Head Lamp Black
With superior bright light and all of the features of the H7R (and more than double the lumen output), the H15R Core is a perfect headlamp choice in a variety of weather. It offers extreme protection from water and dust, and is equipped with our iconic Advanced Focus System, which is like getting two lights in one: a broad consistent flood beam for close-up lighting or a long-distance beam to see things at a distance further away.
Extremely powerful headlamp with our patented³ Advanced Focus System
Intuitive operation and stepless dimming with the Wheel Switch
120 degrees of lamp head rotation
Flex Sealing Technology provides superior protection against dust and water (IP67)
Ledlenser Connecting System: new standardized interface that offers connection to various accessories
Specifications :
LED
LED Configuration : 1 x LED
Color Rendering Index : 70 CRI
Color Temperature : K - K
Boost Power Mid Power Low Power
Luminosity1 (lm) 2,500 1,000 N/A 20
Light range1 (m) 250 N/A N/A N/A
Operation time1 (h) N/A 5 N/A 80
Features :
Backup Mode
Dimmable
Flicker Free
Memory Function
Transportation Lock
About LED Lenser Brand
Discover the enlightening story of the Ledlenser brand – from its beginnings in the 1990s to today's international company.As a leading international brand of hand-held torches and head lamps, LED Lenser is renowned for superior German engineering, outstanding performance, and state-of-the art technologies, such as the patented Advanced Focus System and Smart Light Technology. Constantly driving innovation to provide class- leading lighting instruments, LED Lenser is the brand of choice for professional tradesmen, emergency services personnel, search and rescue teams and serious outdoor enthusiasts. LED Lenser hand torches and head lamps deliver breath-taking, bright homogenous white light that turns night into day and simply has to be seen to be believed. Using only the finest materials, such as energy-efficient CREE LED light chips, aircraft-grade aluminium and gold-plated contacts, they are renowned for quality and have a reputation for reliability that is second to none.
LED Lenser H15R Core Rechargeable Head Lamp Black