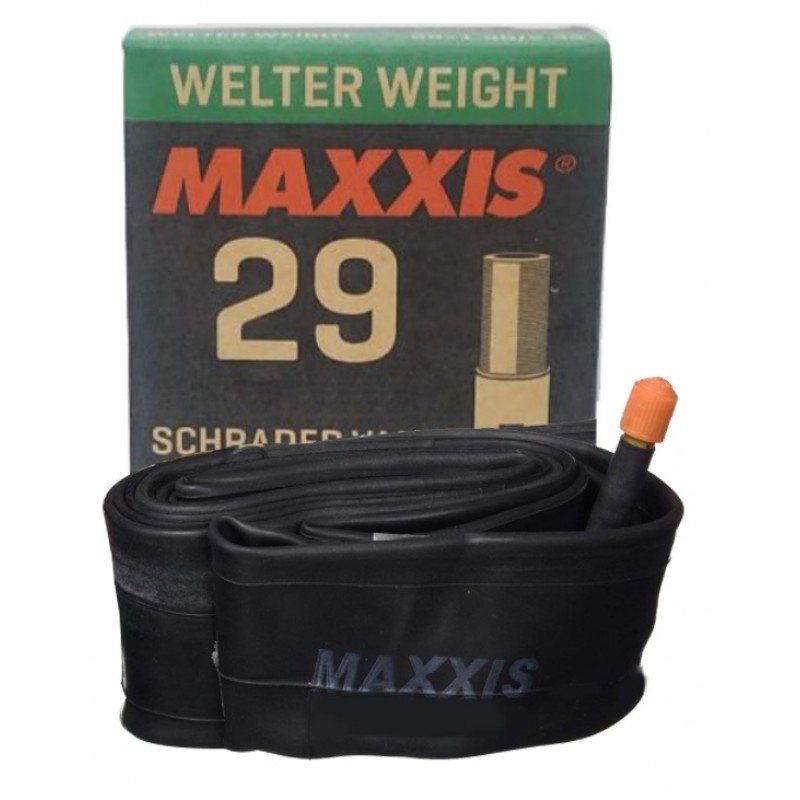 About Maxxis (29x1.90/2.35) Schrader Valve 35mm Cycle Tube
Description
0.80 mm thick walls.
Puncture resistant.
Size 29x1.90/2.35.
Schrader Valves 35mm.
Easily Fits.
What is the purpose of a Schrader valve?
Schrader valve consists of two main components – the threaded hollow shell and a poppet valve that sits inside. The valve is designed in such a way that it allows the user to either add or remove air or refrigerant in a high-pressure environment without any leakage.
About Maxxis Brand
Maxxis was founded in Taiwan in 1967, and is today one of the largest and most respected tire companies in the world. Operating in Asia, Europe, North America and South America, Maxxis distributes its products in approximately 170 countries and employs more than 22,000 people.Known and trusted by billions of customers around the world, Maxxis offers high-quality tire products for cars and light trucks, bicycles, motorcycles, ATVs, trailers, karts, and lawn and garden care.
Maxxis (29x1.90/2.35) Schrader Valve 35mm Cycle Tube