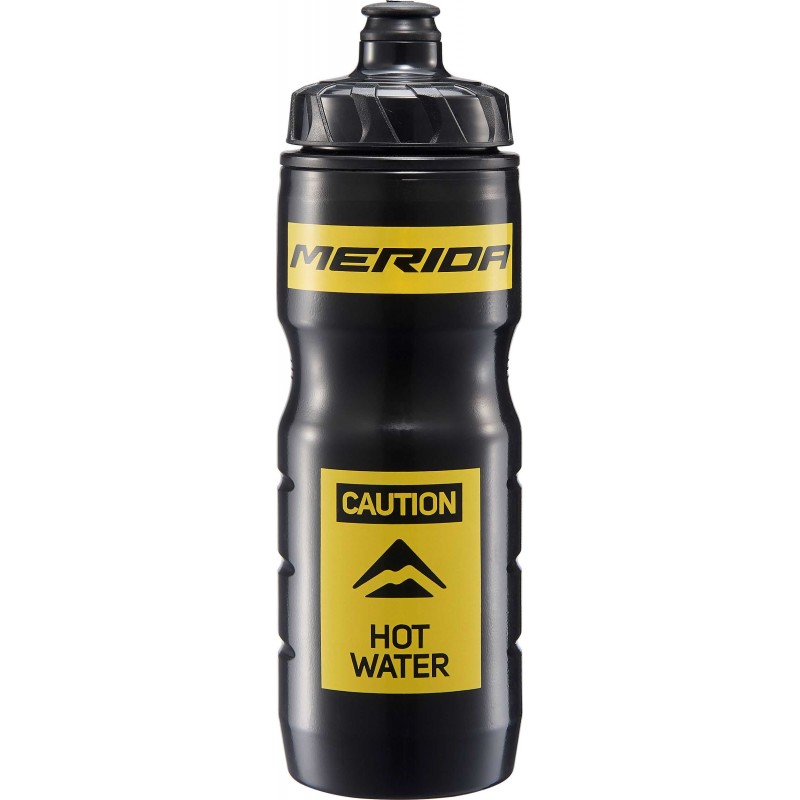 About Merida Caution Thermos Black And Yellow Bottle 650 ml
Keep your drinks cooler or hotter for longer.
The MERIDA CAUTION BOTTLE is a thermally insulated bottle that's available in 450 ccm and 650 ccm options. The insulated design can keep your hot or cold drinks at the right temperature for up to twice the duration of a normal bottle. It has a comfortable, non-spill mouth-piece and a large opening to make filling safe and hassle-free. The bottle is 100% LDPE/BPA-free.
Specification:
ITEM-NO:

2123003626

SIZE :

L

VOLUME:

650 ccm

OFFSET:

0 mm

WEIGHT:

98 g

MATERIAL:

PP
About Merida Brand
MERIDA's company founder Ike Tseng (1932–2012) was a very honour-able person and a real visionary. During a trip through the USA at the beginning of the 1970s, he discovered a note at the door of a bike shop stating that no bikes from Taiwan were accepted for repair due to bad quality. This annoyed Ike Tseng – and already shortly after, in September 1972, the first production plant of his company Merida Industry Co., Ltd. was opened in Yuanlin (Taiwan).
Merida Caution Thermos Black And Yellow Bottle 650 ml