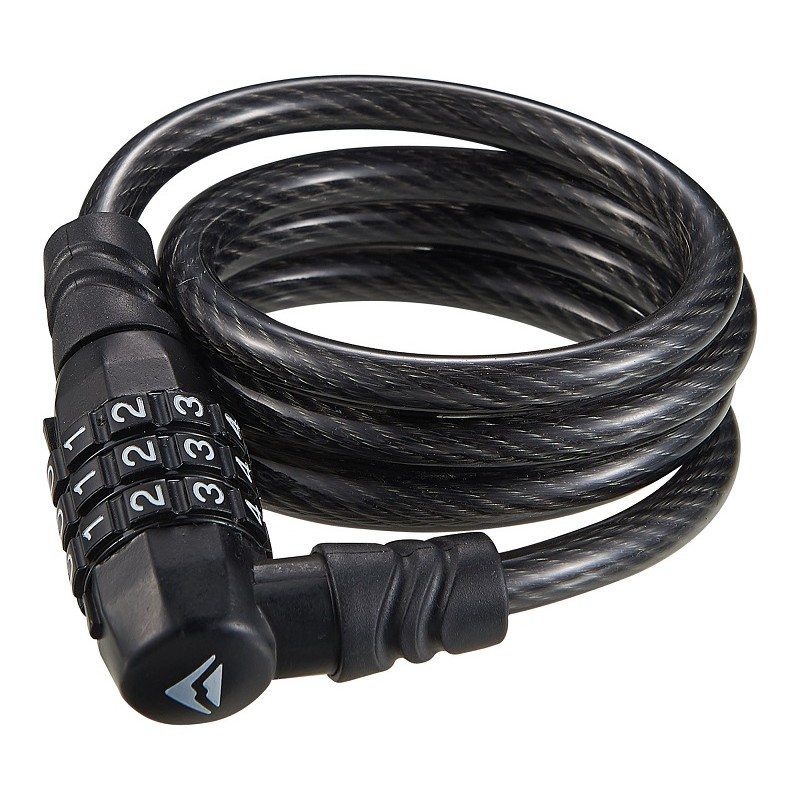 About Merida Digits Cable Lock Black And White 10 MM
A strong, reliable combination lock and cable that's available in 3 sizes.
The MERIDA CABLE LOCK DIGITS is a flexible, easy to use and secure cable and lock that is secured with a 3 digit combination. It is available in 90 cm, 120 cm and 180 cm lengths.
Specification:
ITEM-NO:

2134002617

DIAMETER:

10 mm

LENGTH:

120 cm

WEIGHT:

290 g

MATERIAL:

zinc alloy, ABS, PVC, Steel
About Merida Brand
MERIDA's company founder Ike Tseng (1932–2012) was a very honour-able person and a real visionary. During a trip through the USA at the beginning of the 1970s, he discovered a note at the door of a bike shop stating that no bikes from Taiwan were accepted for repair due to bad quality. This annoyed Ike Tseng – and already shortly after, in September 1972, the first production plant of his company Merida Industry Co., Ltd. was opened in Yuanlin (Taiwan).
Merida Digits Cable Lock Black And White 10 MM