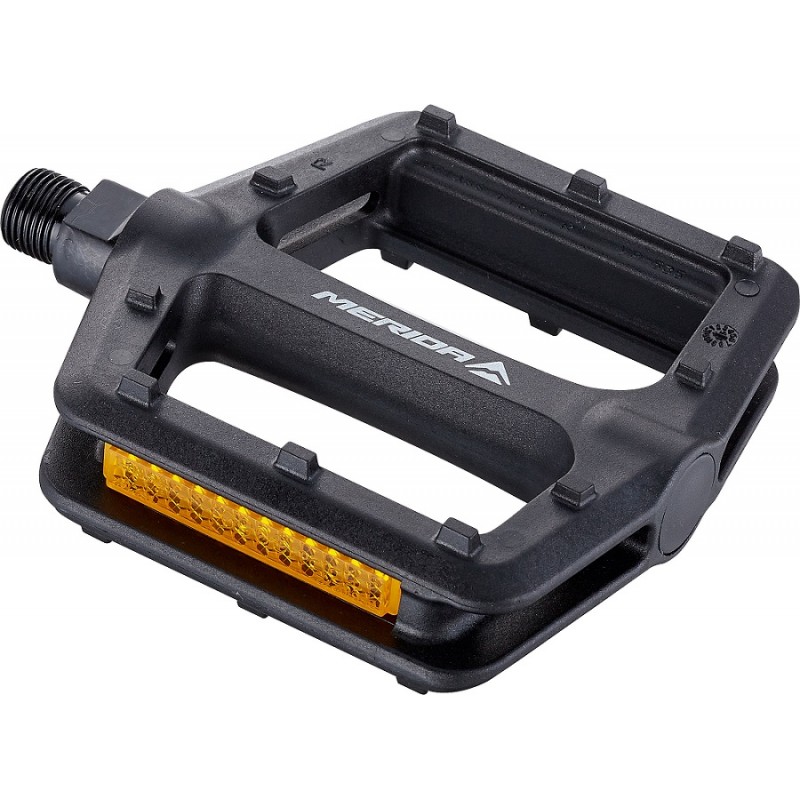 About Merida Low Nylon Pedal
Flat pedal made from robust nylon, featuring removable reflectors and built-in studs that provide increased bike control on or off-road plus great visibility.
Description:
Material: nylon, one piece
Axle: 7 mm boron steel with ball bearings
Removable reflectors
346 g
Specification:
| | |
| --- | --- |
| ITEM-NO. | 2065025242 |
| LENGTH | 111 mm |
| WIDTH | 105 mm |
| WEIGHT | 346 g |
| MATERIAL | Nylon |
What is Pedal?
each of a pair of foot-operated levers used for powering a bicycle or other vehicle propelled by the legs.
About Merida Brand
MERIDA's company founder Ike Tseng (1932–2012) was a very honour-able person and a real visionary. During a trip through the USA at the beginning of the 1970s, he discovered a note at the door of a bike shop stating that no bikes from Taiwan were accepted for repair due to bad quality. This annoyed Ike Tseng – and already shortly after, in September 1972, the first production plant of his company Merida Industry Co., Ltd. was opened in Yuanlin (Taiwan).
Merida Low Nylon Pedal