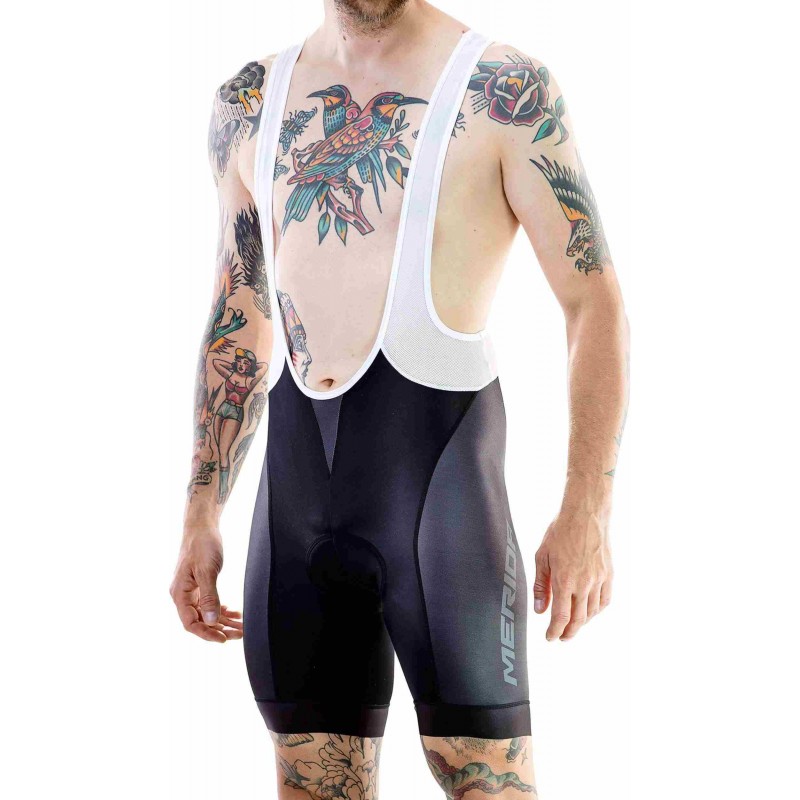 About Merida RHOMBE/STRIPE Sports
Foam Padded
Bib Short Black
Stylish and comfortable men's bib shorts for on and off the road.
The MERIDA BIB SHORT RHOMBE STRIPE SPORT combines a number of great features to keep you riding in comfort for longer. The STRIPE SPORT's seams are sewn where elasticity is required but glued at any points where there's a risk of pressure-points and discomfort. A long-distance pad guarantees perfect pressure distribution and keeps you in the saddle for longer. A wide waistband with silicon finish adds to a perfect fit.
Our model is 185 cm and 84 kg, wearing a size medium.
Specifications :
SIZE XS S M L XL XXL 3XL
MATERIAL
Front: 100% Polyester,
Back: 86%Polyester/14% Elasthan,
Arms: 100% Polyester,
Mesh: 86%Polyester/14% Elasthan
About Merida Brand
MERIDA's company founder Ike Tseng (1932–2012) was a very honour-able person and a real visionary. During a trip through the USA at the beginning of the 1970s, he discovered a note at the door of a bike shop stating that no bikes from Taiwan were accepted for repair due to bad quality. This annoyed Ike Tseng – and already shortly after, in September 1972, the first production plant of his company Merida Industry Co., Ltd. was opened in Yuanlin (Taiwan).
Merida RHOMBE/STRIPE Sports Foam Padded Bib Short Black