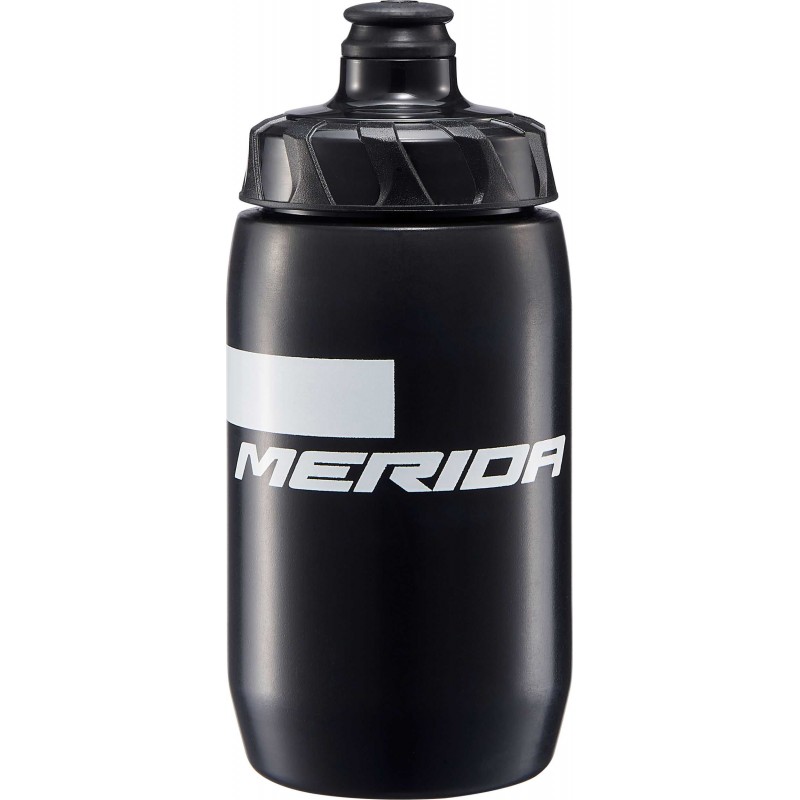 About Merida Stripe Classic Black Bottle 680 ml
A stylish and simple bottle for bikes of all kinds.
The MERIDA BOTTLE STRIPE is an easy to use bottle with a wide opening to make cleaning and filling hassle-free. It is 100% LDPE/BPA-free and available with or without cap and in 3 sizes - 500, 680 or 760 ccm. The STRIPE comes in 5 colours.
Specification:
ITEM-NO:

2123003701 w/o cap

SIZE:

M

VOLUME:

680ml

WEIGHT:

67g

MATERIAL:

LDPE
About Merida Brand
MERIDA's company founder Ike Tseng (1932–2012) was a very honour-able person and a real visionary. During a trip through the USA at the beginning of the 1970s, he discovered a note at the door of a bike shop stating that no bikes from Taiwan were accepted for repair due to bad quality. This annoyed Ike Tseng – and already shortly after, in September 1972, the first production plant of his company Merida Industry Co., Ltd. was opened in Yuanlin (Taiwan).
Merida Stripe Classic Black Bottle 680 ml