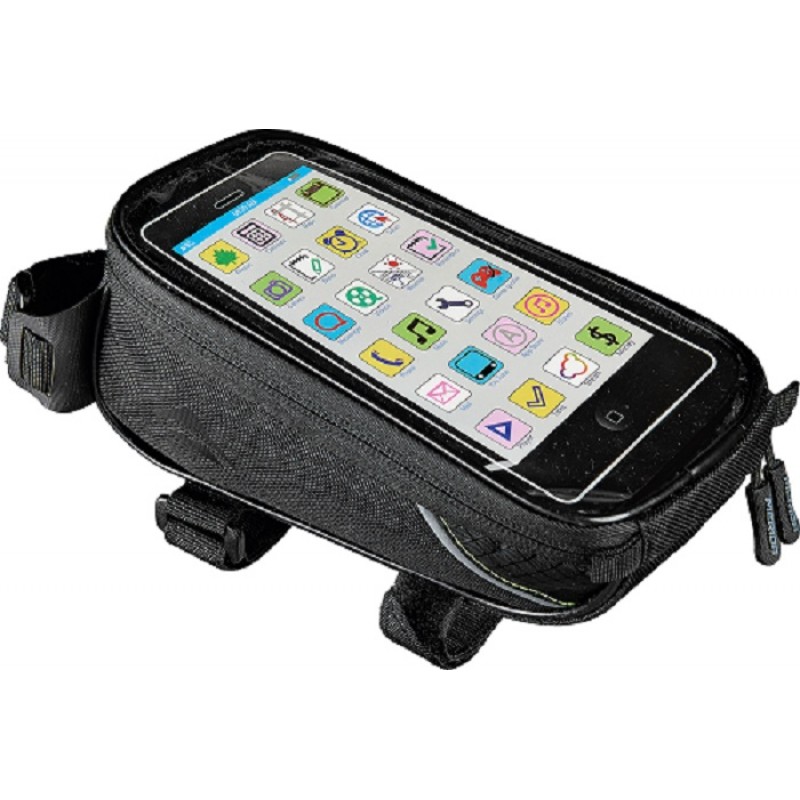 About Merida Top Tube Touch Screen Black Smartphone Holder Extra Large
A top-tube mounted frame bag that keeps your smartphone and essentials close at hand.
The MERIDA BAG SMARTPHONE TOUCHSCREEN is available in 3 sizes and places your smartphone on your top tube, in easy reach and in a perfect position for navigation. The waterproof material guarantees your gear will be safe in all conditions and multi-layer padding wards off any bumps and scrapes. The viewing window is touch-screen compatible, allow full use of your phone whilst being safely packed away.
Alongside a phone, the SMARTPHONE TOUCHSCREEN pack also has room for a number of small items such as snacks, keys or a battery pack.
Specification:
ITEM-NO:2276004206
SIZE:XL
VOLUME: 1.0L
HEIGHT: 9.5 cm
LENGTH:18 cm
WIDTH:9 cm
WEIGHT: 104 g
MATERIAL:600D.Polyester
About Merida Brand
MERIDA's company founder Ike Tseng (1932–2012) was a very honour-able person and a real visionary. During a trip through the USA at the beginning of the 1970s, he discovered a note at the door of a bike shop stating that no bikes from Taiwan were accepted for repair due to bad quality. This annoyed Ike Tseng – and already shortly after, in September 1972, the first production plant of his company Merida Industry Co., Ltd. was opened in Yuanlin (Taiwan).
Merida Top Tube Touch Screen Black Smartphone Holder Bag Extra Large