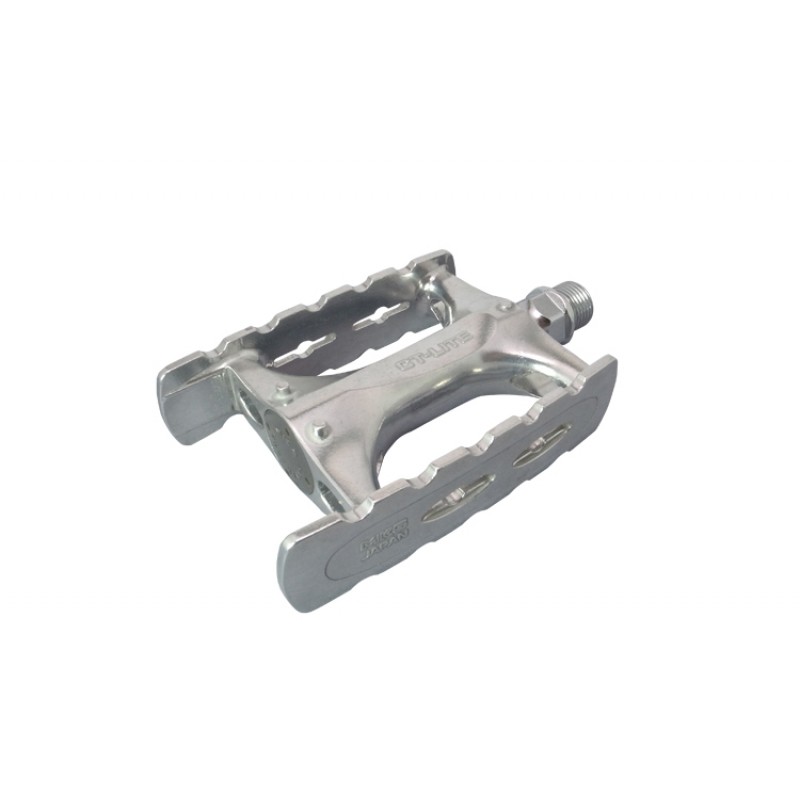 About MKS CT-Lite Bicycle Pedal Silver
Popular sports bike entry model
Double-sided one-piece body
A very popular model for road bike entry users.
It is also ideal for cross bikes.
Specifications :
Color : Silver
Body : Aluminum
Size : W93 x L66
Tread : Both sides
Bearing : ball bearing
Toe clip attached : Possible
Reflector : Can be installed
Recommended use: Load,Touring ,City ride
Weight : 343g
About MKS Brand
MKS is the pedal brand of Mikashima Industrial Company Limited. The Mikashima Industrial Company was founded as an aircraft component manufacturer in 1943, converted its operations to pedal manufacturing in 1946, and was established as a limited company in 1949. Our 70+ years of operations have been managed by the Ogino family, and is currently led by President Toshiyuki Ogino with guidance from Chairman Kohichro Ogino.
MKS CT-Lite Bicycle Pedal Silver