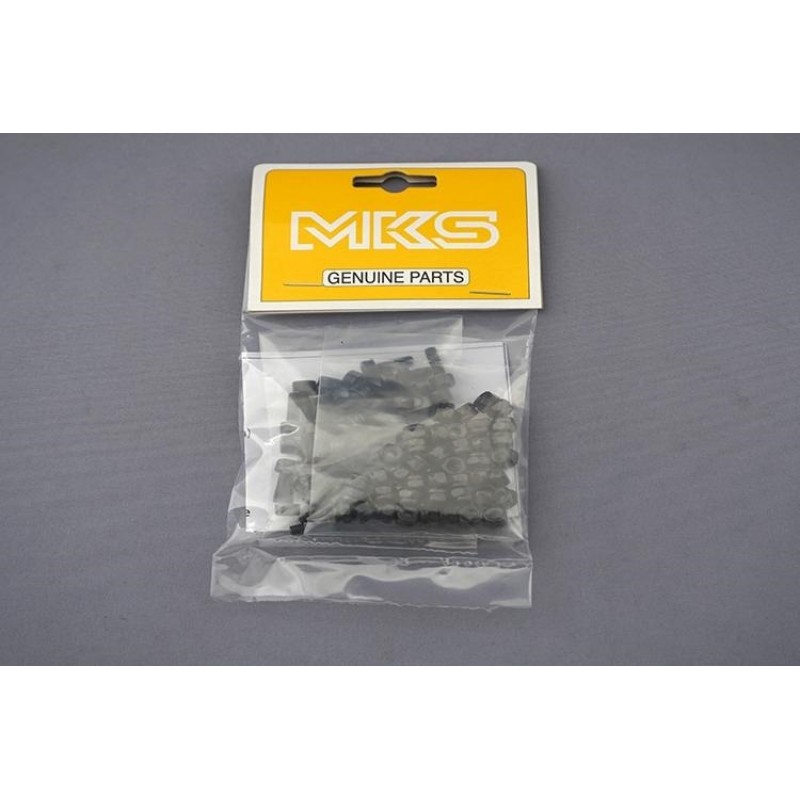 We are now shipping to all ALL ZONES across India. Further, NO DELIVERY is permitted in CONTAINMENT ZONES as of now.
About MKS Gauss Replace Pin Kit
GAUSS spike pin 42 pieces
Tool used : 2.5 mm hexagon wrench
About MKS Brand
MKS is the pedal brand of Mikashima Industrial Company Limited. The Mikashima Industrial Company was founded as an aircraft component manufacturer in 1943, converted its operations to pedal manufacturing in 1946, and was established as a limited company in 1949. Our 70+ years of operations have been managed by the Ogino family, and is currently led by President Toshiyuki Ogino with guidance from Chairman Kohichro Ogino.
MKS Gauss Replace Pin Kit