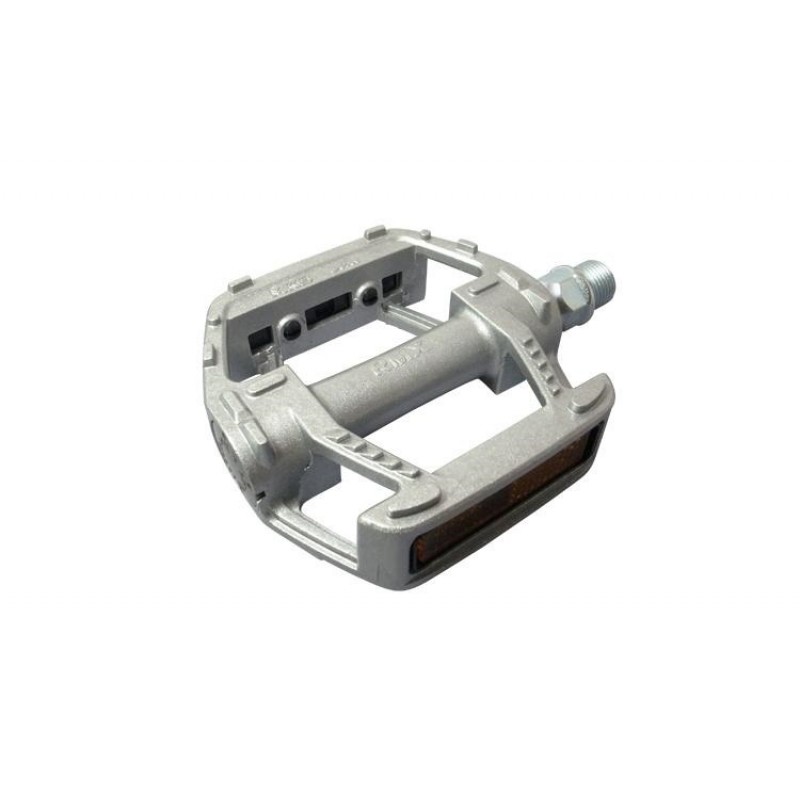 About MKS Rmx Platform Pedal
We Designed The Rmx For Riding Around Town In Sneakers, And Its Shape Is Unlike Any Other Pedal In Our Line. The Rmx Platform Is More Of A Square Shape Than Other Pedals, Which Evenly Distributes The Weight Over A Larger Surface Area Making The Rmx Gentle On Your Feet Without Adding Too Much Weight. This Design Pairs Extremely Well With Flat Soled Shoes Such As Vans, And Features An Angled Low-Profile Tread To Provide Stability Without Damaging Shoes.
The Integrated Reflectors To Provide Extra Safety Without Looking Like An Afterthought. The Rmx Makes A Sweet Addition To Your City Or Town Bike.
Specifications
Color : Cosmic Silver
Body : Alloy
Size : W90xL86 (Note: W Is Width in mm, L Is Length In mm)
Step Area : Double-Sided
Bearing : Cup And Cone Bearings
Toe Clip : None
Reflector : Installed
Purpose : Touring, Off-Road, City
Weight Of A Pair : 384 grams
About MKS Brand
MKS is the pedal brand of Mikashima Industrial Company Limited. The Mikashima Industrial Company was founded as an aircraft component manufacturer in 1943, converted its operations to pedal manufacturing in 1946, and was established as a limited company in 1949. Our 70+ years of operations have been managed by the Ogino family, and is currently led by President Toshiyuki Ogino with guidance from Chairman Kohichro Ogino.
MKS Rmx Platform Pedal