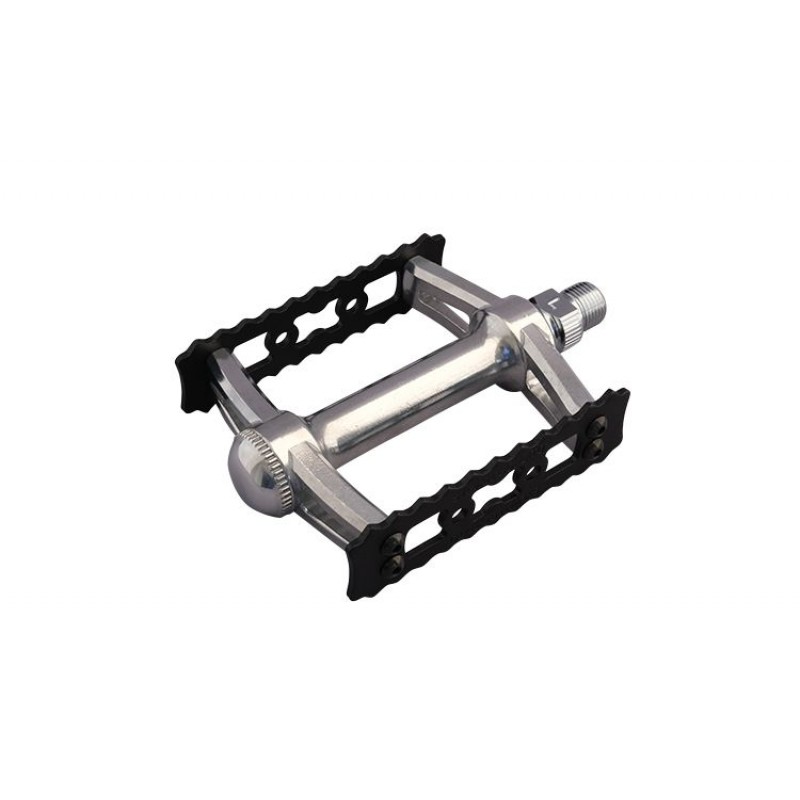 About MKS Sylvan Gordito Pedal Black
The name Gordito comes from a South American Spanish language "term of endearment" that translates to chubby , but is used like the word darling. The Gordito pedal is large and lovable.
Maintaining the same width of the Sylvan touring, we have increased the length of the pedal body allowing for a large comfortable platform for the rider to firmly rest their feet. This pedal is ideal for those looking for a comfortable ride, as well as those with large legs or shoes. Like the Sylvan touring, the cage plate tooth profile is grippy, but not particularly aggressive.
Description:
The largest platform in the Sylvan series, about 94 mm x 85 mm.
Built around our proven and user serviceable Cup & Cone bearing system.
The step plates are attached with screws, which can be replaced by the user if damaged.
Two colors: Barrel polished silver body with anodized plates or Shot Blasted black body with black anodized plates.
What is Bike Pedal ?
The pedal is the part of a bicycle that the rider pushes with their foot to propel the vehicle. It provides the connection between the cyclist's foot or shoe and the crank allowing the leg to turn the bottom bracket spindle and propel the bicycle's wheels.
About MKS Brand
MKS is the pedal brand of Mikashima Industrial Company Limited. The Mikashima Industrial Company was founded as an aircraft component manufacturer in 1943, converted its operations to pedal manufacturing in 1946, and was established as a limited company in 1949. Our 70+ years of operations have been managed by the Ogino family, and is currently led by President Toshiyuki Ogino with guidance from Chairman Kohichro Ogino.
MKS Sylvan Gordito Pedal Black