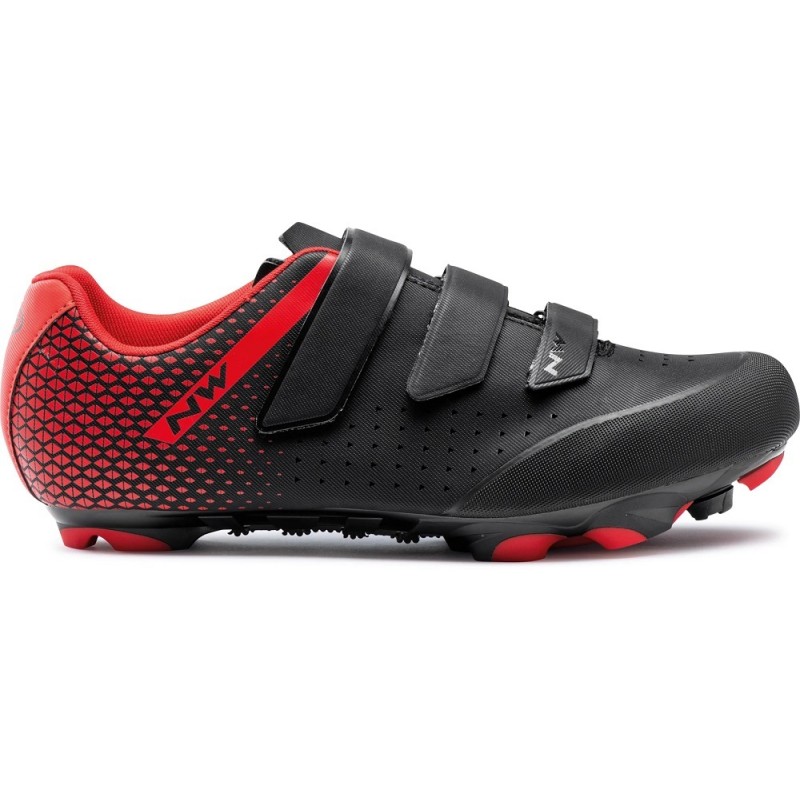 About Northwave Origin 2 Shoes Black/Red
Description:
Triple-density Speedlight 3D sole with a stiffness index of 10.0.
The upper's seamless unibody construction reduces pressure points.
4 breathable mesh inserts and pores across the entire surface ensure optimal ventilation.
Welded TPU reinforcement on the toe for added protection.
3 velcro straps.
Features:
Recommended Use- Mountain
Gender- Men
Stiffness Index- 10
Closure System- Velcro
Cleat Attachment- 2 Hole
Fit- Regular
Weight- 370g (Approx)
What is Cycling Shoes?
Cycling shoes are shoes purpose-built for cycling. There are a variety of designs depending on the type and intensity of the cycling for which they are intended. Key features include rigidity, for more-efficient transfer of power from the cyclist to the pedals, weight, a method of attaching the shoe firmly to the pedal and adaptability for use on and off the bicycle. Most high-performance cycling shoes can be adjusted while in use, via a quick-adjusting system that has largely replaced laces.
About Northwave Brand
Northwave is a sporting equipment manufacturer, and was started in Montebelluna, Italy by Gianni Piva and is owned by the Piva family.The company first started out as a shoe manufacturer in the early 1980s, when they produced shoes for other companies. In the late 1980s when snowboarding was first starting to take form, Piva started to manufacture snowboard boots for other snowboard companies. After doing extensive R&D, he began to develop his own brand of boots.
Northwave Origin 2 Shoes Black/Red