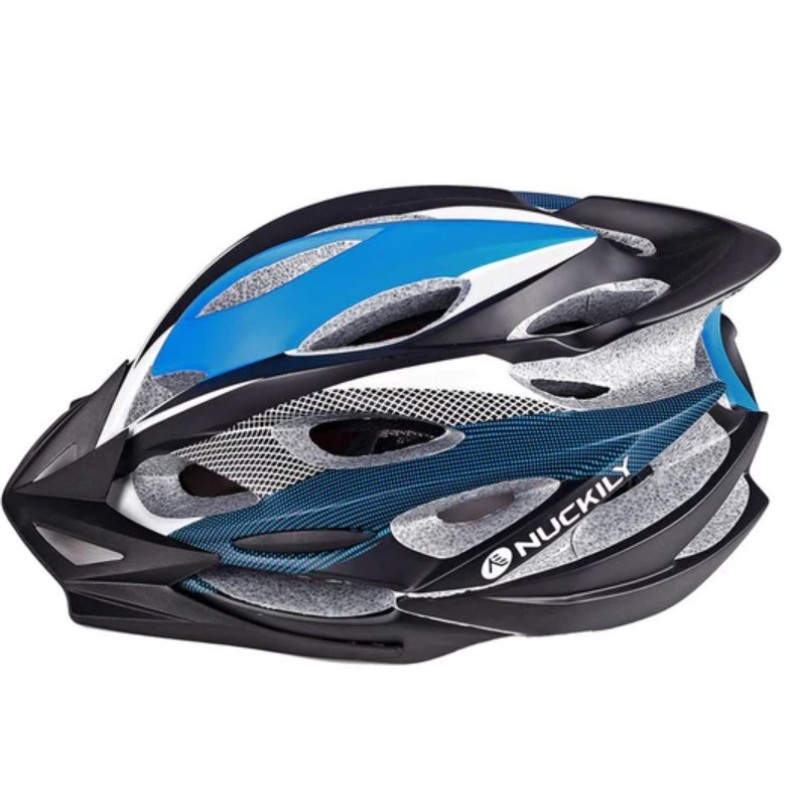 About Nuckily PB01 Road Cycling Helmet Blue
Description
The cycling helmet is suitable for Cycling. It EPS Material protects the head. The helmet is adjustable and Impact resistant. It has 31 Ventilation Vents which gives its look a unique feature. The Visor protects the eyes from rain and sun. It can be used in all seasons.
Features
Style : 4th Dimension Cooling System optimizes ventilation.
Material : PVC, EPS, Foam combination complies with one or more following safety.
standards : CPSC, CE and SGS.
Traditional : In-molded shell improves strength and reduces weight.
Technology : Well vented, light nuckily helmet has extended rear coverage to protect the back of your head.
Frame : Web splitter for improved comfort & micro-adjustable dial is easy to adjust.
Lens : The removable visor for keeping the sun out of your eyes.
Specifications
Material : EPS + PC Shell.
Size : 52-62 cm.
Weight : 230 grams.
About Nuckily Brand
Nuckily is a technical sports apparel brand, founded in Guangdong, China (The World Manufacture Centre) in 2012.Being passionate about the outdoor and sport activities. The cycling clothes collection is designed for all level riders from a novice to a professional. The main goal of the company is to provide a wide range of products to keep you outdoor, doing sport you love all the year round. At Nuckily, the in-house design and development team works with many global partners. Expert knowledge about different materials and manufacturing technology necessary for delivering the highest quality products makes the company stand out. The creation of stylish and durable apparel allows its users to forget about outfit and focus fully on their sport.
Nuckily PB01 Road Cycling Helmet Blue