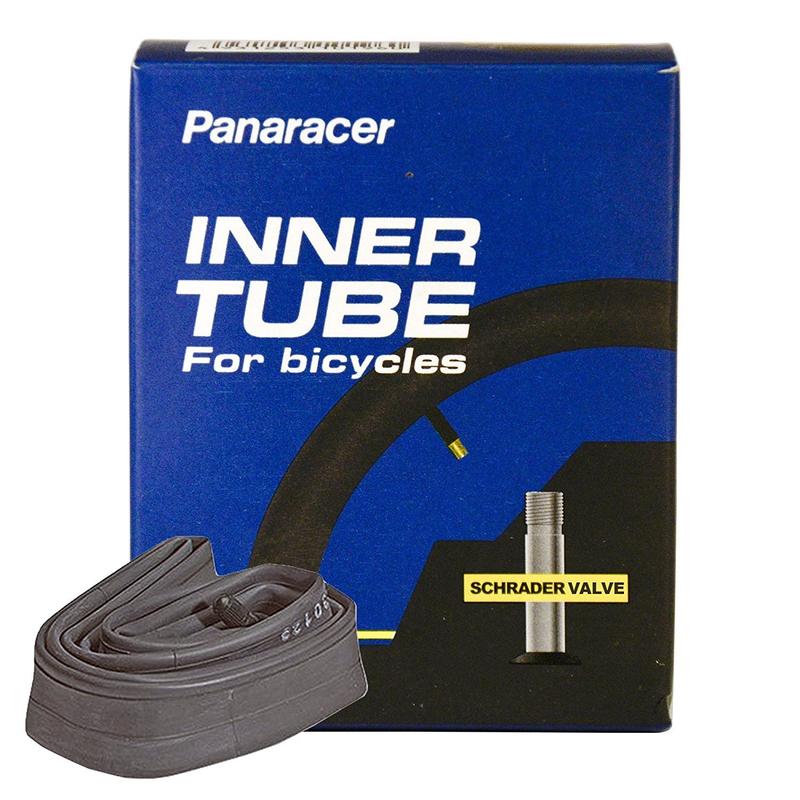 About Panaracer 29 x 1.75/2.35 - 48mm Schader Valve Tube
Description:
Size:29 x 1.75/2.35 - 48mm
Schrader(American) Valve Tube
What is Schrader Valve Tube ?
Schrader valves consist of a threaded outer wall (to accept a cap) whose bottom half is wrapped in rubber and a spring-loaded check valve in the center. The valve allows airflow in one direction only, so to pump air into the tire, you need to press the inner pin down.
About Panaracer Brand
Formed in 1952, Panaracer began manufacturing rubber products for a variety of commercial and consumer applications. Since then, we began to exclusively manufacture bicycle tires so we could carefully focus on producing the finest tires available today.
Panaracer 29x1.75/2.35 - 48mm Schader Valve Tube