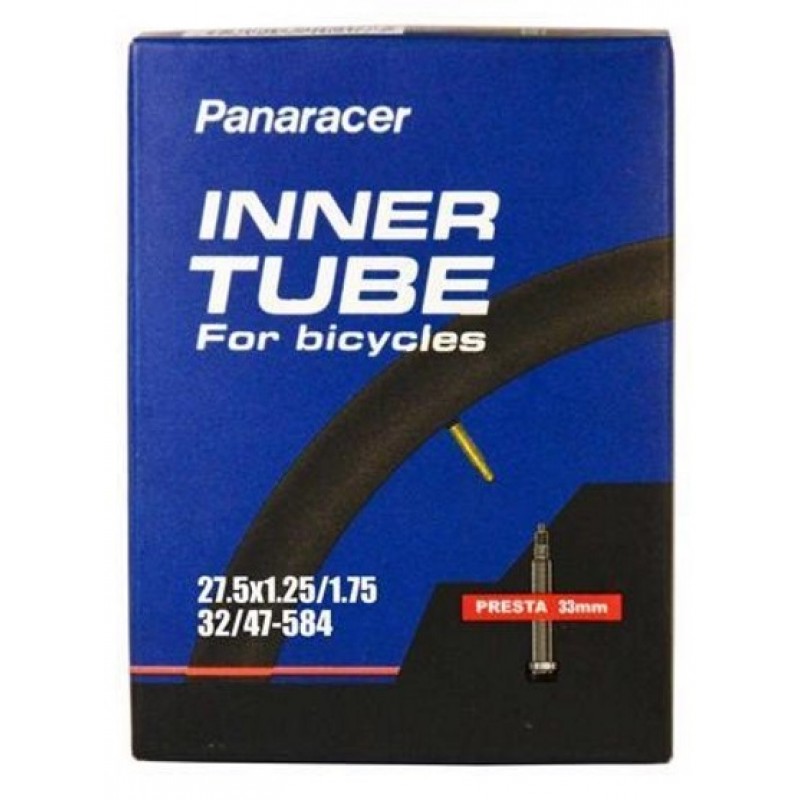 We are now shipping to all ALL ZONES across India. Further, NO DELIVERY is permitted in CONTAINMENT ZONES as of now.
About Panaracer Standard 27.5x1.25-1.75 Presta Valve Cycle Inner Tube 33mm
Specifications
Product Name : Panaracer Standard Tube
Product Code : PA650B175-33F
Size : 27.5 x 1.25/1.75, 33mm
Tube Size : 27.5 x 1.25/1.75
Valve Size : 33mm
Valve Type : Presta
What is a bicycle tube?
An inner tube is a balloon-like structure, which can be inflated and deflated using a valve. The inner tube is your air-cushion, and when inflated beneath the tyre it provides you with a comfortable, safe ride. Unless you've converted your bike to tubeless, your bike almost certainly has inner tubes.
About Panaracer
Formed in 1952, Panaracer began manufacturing rubber products for a variety of commercial and consumer applications. Since then, we began to exclusively manufacture bicycle tires so we could carefully focus on producing the finest tires available today.
Panaracer Standard 27.5x1.25-1.75 Presta Valve Cycle Inner Tube 33mm