About
Polar Breakaway Bike Water Bottle Bolt Cobalt Blue/Silver Insulated 600ml
DESIGNED FOR PERFORMANCE, BUT SUPER CHILL.
As cycling enthusiasts, we know a thing or two about power sprints, brutal hills, and relishing the downhill ride. We also know there's nothing better than taking a big swig of cold water, hours after its poured. So, we built the Breakaway® Insulated bottle for road warriors like us—those who sweat hard, hydrate harder, and demand replenishment. Your liquids will stay cool twice as long, thanks to the Tri-Layer™ insulation and radiant heat reflective technology. Plus, we've re-engineered it to lighten your ride while still delivering simple hydration. The compact and durable design fits most bike cages and includes a high-flow, self-sealing Surge Cap™ for spill-proof transport.

When speed matters, our Breakaway Insulated Bolt bottle delivers a burst of cool hydration quickly. Just grab, squeeze, and drink up without splatter. Engineered to keep liquids cool to the last drop.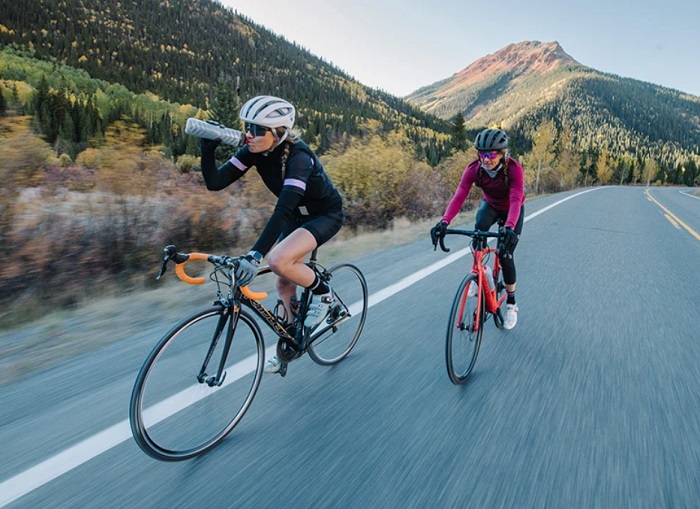 Surge™ Cap
This innovative, high flow valve self-seals to eliminate spill and splatter even on your bumpiest ride.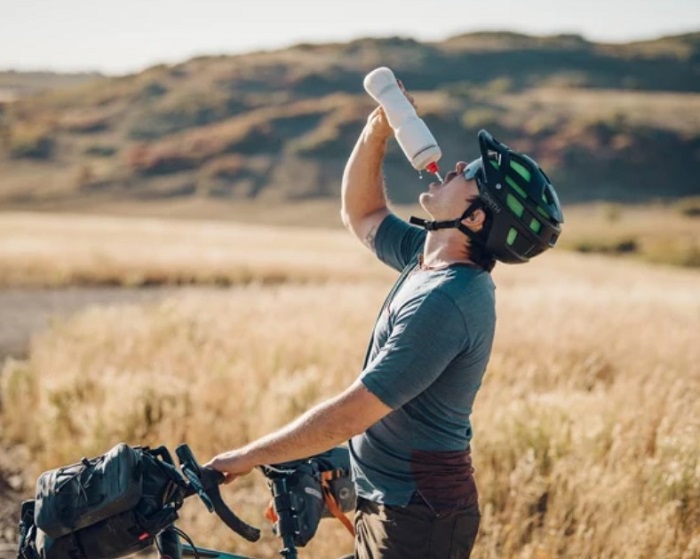 Tri-Layer™ Insulation
Our recognized radiant heat reflective technology keeps you refreshed and restored in any and all temperatures.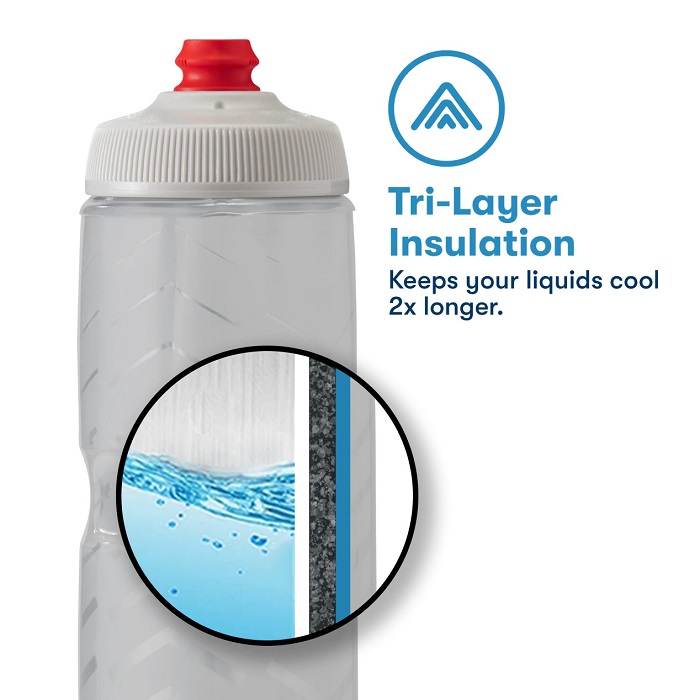 Effortless Squeeze
Built for performance, designed for effortless use, the new Polar Bottle shape is easier to squeeze and fits securely in your bike cage.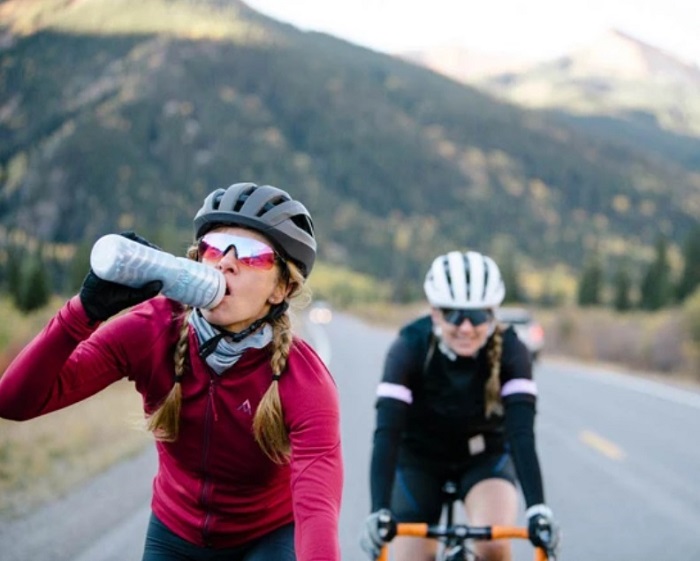 Easy To Clean


Features
The Breakaway Surge valve maximizes flow rate and self-seals to eliminate spills and splatter. It's spill-proof when open, and pushes closed for leak-proof transport.
The original, 100% BPA-free insulated water bottle. The updated design features triple wall insulation, keeping your liquid cooler 2X longer.
Our bottles are designed with ultra-light materials and a unique grip groove, so you can hydrate with an easy squeeze.
Made for cyclists by cyclists, the Breakaway series fits securely in a variety of bottle cages. The updated Polar Bottle shape has a unique grip groove and wall design for effortless hydration.
The innovative Surge Cap is two pieces–cap and valve–and easy to clean. Simply twist, pull, and wash. Plus, they're dishwasher safe.
Polar Bottle insulated water bottles are crafted in Colorado to reduce environmental impact and support local economies. Designed to last, each one of our water bottles comes with a lifetime guarantee.
Specifications
CAPACITY - 0.59 L / 590ml / 20 fl oz
DIMENSIONS - 9.0 x 2.75 in.
MATERIAL - LDPE, TPU Valve
WEIGHT - 127 g / 4.5 oz
About Polar Bottle Brand
Polar Bottle was founded from a Boulder, Colorado (USA) garage in 1994. As the original insulated water bottle, Polar Bottle found an early following among athletes in the biking and outdoor communities. Twenty years later, our brands are sold through thousands of retailers in the US and 42 countries around the world. We stand out in a crowded water bottle marketplace for our enduring commitment to innovation and product quality, BPA and phthalate free materials, USA manufacturing, charitable support and environmental stewardship. All of this combines with over 70 colorful graphic styles and accessible pricing to give our brands broad appeal. We take great pride in the quality of each and every Polar Bottle® water bottle. Our products are designed to be used for years, and pass through many rigorous quality control checks before leaving our warehouse. However, we understand that life happens, which is why we offer retailers and consumers a lifetime guarantee on all products.
Polar Breakaway Bike Water Bottle Bolt Cobalt Blue/Silver Insulated 600ml