About Polar Sport Insulated Bike Water Bottle Contender Blue/Silver 700ml
READY TO GRAB, QUICK TO SQUEEZE, FAST TO HYDRATE.
Born, raised and built in Colorado.
Find the freedom to explore, the hydration you crave, and a bottle that's just as bold as you. Our Sport Insulated Contender is engineered to go the distance.
You've heard it a million times: "Drink more water." So, we made something to help you quell your thirst... and those pesky know-it-alls. The Sport Insulated Polar Bottle® helps athletes like you stay refreshed and replenished, no matter your sport of choice. Built for performance and optimized for effortless use, the bottle's revamped design includes Tri-Layer™ insulation that keeps liquids cool twice as long, an ultra-thin exterior for squeezable hydration, and an integrated Dash Handle™ for easy transport.
Full Features
Integrated sports cap makes for quick hydration–pull for a cool stream and push to lock for a spill-free seal.
Dash Handle turns your bottle into the ultimate travel companion, and its convenient loop keeps hydration at your fingertips.
The original, 100% BPA-free insulated water bottle. The updated design features triple wall insulation, keeping your liquid cooler 2X longer.
Our bottles are designed with ultra-light materials and a unique grip groove, so you can hydrate with an easy squeeze.
Designed to fit your bike cage, backpack pocket, or cup holder, the Polar Bottle is your go-further refresher for effortless hydration.
The innovative Sport Cap is two pieces–cap and valve–and easy to clean. Simply twist, pull, and wash. Plus, they're dishwasher safe.
Polar Bottle insulated water bottles are crafted in Colorado to reduce environmental impact and support local economies. Designed to last, each one of our water bottles comes with a lifetime guarantee.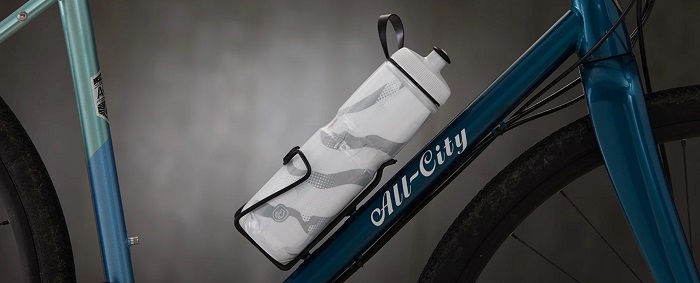 Specifications
CAPACITY : 24 fl oz
DIMENSIONS : 10.5 x 2.75 in
MATERIAL : LDPE, TPU Valve
WEIGHT : 5.3 oz
Dash Handle
Provides quick access during activity, easy to transport, and comfortable to carry.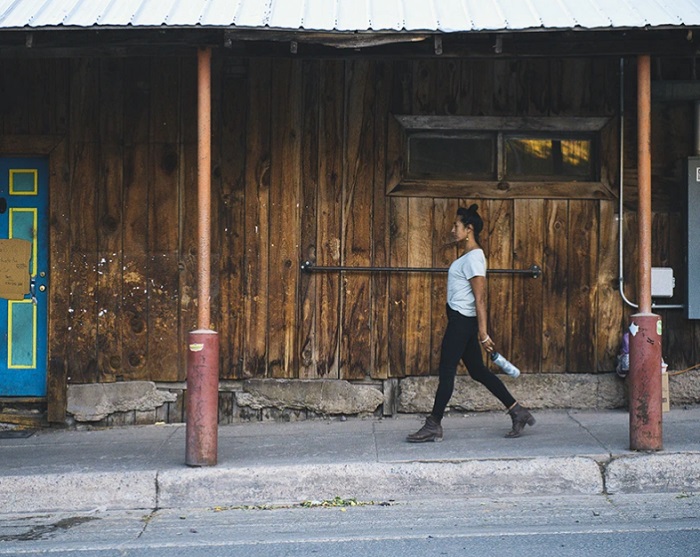 Tri-Layer™ Insulation
Our recognized radiant heat reflective technology keeps you refreshed and restored in any and all temperatures.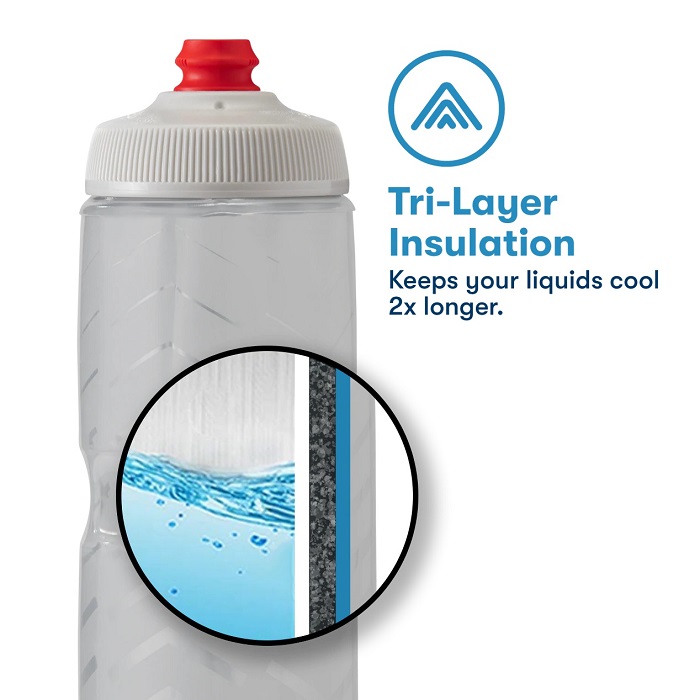 Leak Proof
Sport Cap design guarantees leakproof transport, giving you the freedom to go.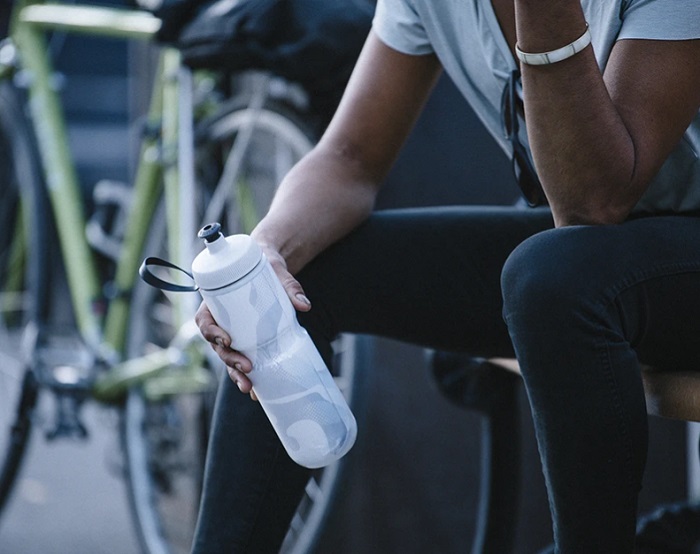 Easy To Clean


About Polar Bottle Brand
Polar Bottle was founded from a Boulder, Colorado (USA) garage in 1994. As the original insulated water bottle, Polar Bottle found an early following among athletes in the biking and outdoor communities. Twenty years later, our brands are sold through thousands of retailers in the US and 42 countries around the world. We stand out in a crowded water bottle marketplace for our enduring commitment to innovation and product quality, BPA and phthalate free materials, USA manufacturing, charitable support and environmental stewardship. All of this combines with over 70 colorful graphic styles and accessible pricing to give our brands broad appeal. We take great pride in the quality of each and every Polar Bottle® water bottle. Our products are designed to be used for years, and pass through many rigorous quality control checks before leaving our warehouse. However, we understand that life happens, which is why we offer retailers and consumers a lifetime guarantee on all products.
Polar Sport Insulated Bike Water Bottle Contender Blue/Silver 700ml