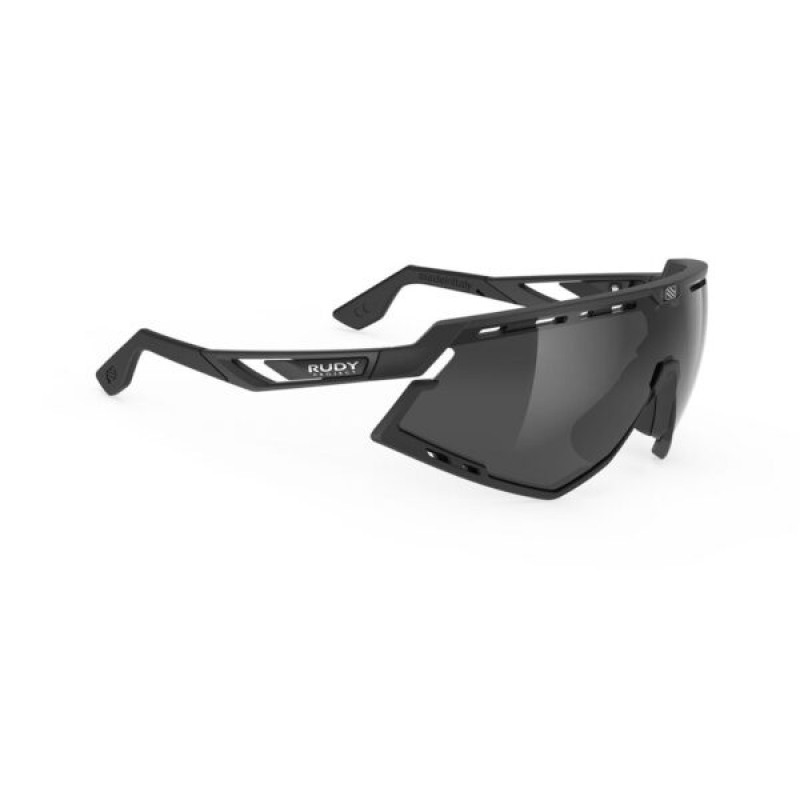 About Rudy Project Defender Black Matte RP Optics Smoke Black Glasses
Description:
Inspired from more than 30 years of Rudy Project heritage, the Defender blends an innate racing attitude with the most advanced eyewear technology to provide unparalleled comfort to athletes and weekend warriors. Adjustable nosepad and temple-tips, ultra-deep field of vision, protective soft Safety Bumpers and extraordinary Power Flow ventilation System make the Defender extremely comfortable and safe.
Features:
Gender UNISEX
Weight 28 g.
Dimension 141¬118
Height 44
Base 7
Technical Specification:
Adjustable Nosepiece
Adjustable Temple
Interchangeable Bumpers
Quick Change
Power Flow
Safety Project
Total Comfort Fit
About Rudy Project Brand
Driven by the pursuit of excellence and drawing from over years of experience, the Rudy Project collection elevate the performance of athletes at every level. Since 1985 all Rudy Project products masterfully blend cutting-edge technology and aesthetically sculpted design, along with Italian styling and attention to detail, to make some of the world's best eyewear, hi-tech prescription solutions, helmets and sports gear. Legends of cycling, motorsports, triathlon, and many other disciplines Rudy Project is a worldwide developer, manufacturer, and distributor of performance sunglasses, helmets, goggles, and prescription solutions of the highest technical level. Founded in Treviso, Italy in 1985, Rudy Project has been a global leader in the field of sports eyewear for over 30 years. By selling products in more than 60 countries worldwide, the company has re-affirmed its international vocation with its second generation of entrepreneurs, Cristiano and Simone Barbazza.
Rudy Project Defender Black Matte RP Optics Smoke Black Glasses